Olivia Newton-John Cancer Center Opens in Australia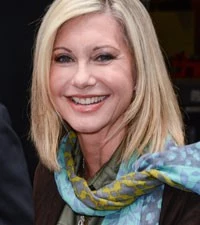 The Olivia Newton-John Cancer and Wellness Centre opened this week in Melbourne, Australia. The multi-million dollar facility is named after the actress-singer who has been an outspoken advocate of cancer awareness since she was diagnosed with breast cancer in 1992. She kicked the disease through chemotherapy and a modified radical mastectomy, as well as by being proactive about her overall physical and mental health.
"I did everything I could to take care of myself – body, mind, and spirit," the 1974 CMA Female Vocalist of the Year tells Everyday Health. "I look at my cancer journey as a gift: It made me slow down and realize the important things in life and taught me to not sweat the small stuff. Enjoy the day, accept help when you need it and be grateful for every day you have."
The new center will provide cancer care and prevention programs, along with an integrated research facility. Olivia was there for the grand opening and expressed gratitude for those who made it all possible, after years of financial issues.
"It is absolutely a dream come true," she said (quote via WENN news). "Today is the first day that the public has seen this magnificent hospital and wellness center … We've been working on it a long time, it's been a 10 year vision and nine years fundraising and we're just delighted."
Watch Olivia Newton-John's 'I Honestly Love You' Video