Poll: Who Should Win New Artist of the Year at the 2013 CMA Awards?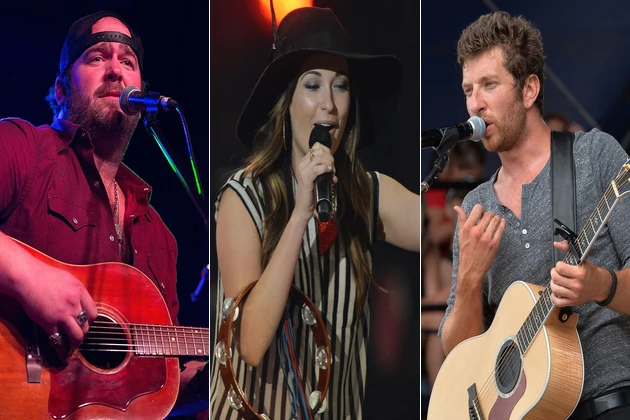 These hit newcomers have all had an amazing year. But only one of them will be crowned New Artist of the Year in the 2013 CMA Awards.
Lee Brice has made the transition from hit songwriter to hit artist with his second album, 'Hard 2 Love.' Brett Eldredge is coming on strong since the release of his debut, 'Bring You Back.'
Florida Georgia Line were practically unknown a year ago, but they've been breaking some all-time charts records this year since releasing 'Here's to the Good Times,' while Kip Moore has scored three consecutive No. 1 hits from his debut album, 'Up All Night.' Kacey Musgraves debuted at No. 1 with her first album, 'Same Trailer Different Park.'
Which one deserves to win New Artist of the Year at the 2013 CMA Awards? Vote below as often as once an hour, and we'll tabulate the results and use them for our 2013 CMA Awards winners predictions the week before the show.