Natalie Stovall and the Drive Release 'Mason Jar'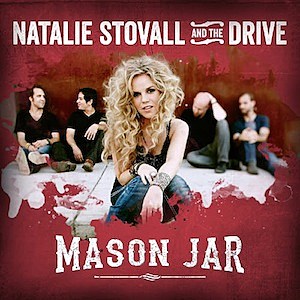 Natalie Stovall and the Drive have released a new single, 'Mason Jar.'
The country rock tune was written by Sarah Buxton, Jesse Frasure and Tina Parol.
"It's using the metaphor of drinking up a mason jar as how you can't get enough of this love that you're in at the moment," Stovall says in a behind the scenes video.
The Nashville-based band is made up of Stovall along with Miguel Cancino on guitar, Zach Morse on bass, guitarist and vocalist Joel Dormer, and drummer James Bavendam.
'Mason Jar' is a song that we have been looking for for a long time," Cancino says. "It's like that vibe, that groove, that energy of the song, it's definitely something that we've been pursuing for a while."