'Nashville' Show Premiere: Exclusive Sneak Peek (WATCH)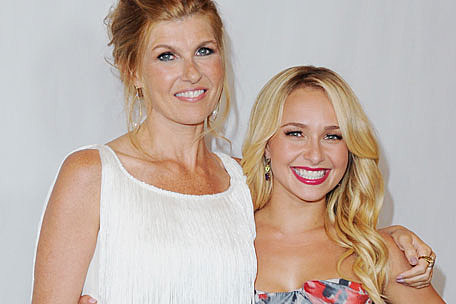 The new ABC show, "Nashville" doesn't premiere until Oct. 10, and it's already being hailed by many critics as the best new drama of the fall season. Some who've viewed the pilot have even gone so far as to say the original songs featured in the show are sure to be big hits.
Filmed in its namesake city, "Nashville" stars Connie Britton ("Friday Night Lights," "American Horror Story") as country legend Rayna James, whose latest album is her first in decades to suffer in the sales department. Hayden Panettiere ("Heroes") plays spotlight-stealing Juliettte Barnes, a red-hot newbie to the country-pop scene. In this exclusive clip from the show's premiere, Rayna is dealt a big blow by her longtime record label: they want her to open for Juliette on tour. Watch her classic reaction in this exclusive sneak peek of "Nashville" below.
Watch a Clip From 'Nashville'
#fivemin-widget-blogsmith-image-742352{display:none;} .cke_show_borders #fivemin-widget-blogsmith-image-742352, #postcontentcontainer #fivemin-widget-blogsmith-image-742352{width:475px;height:351px;display:block;}

try{document.getElementById("fivemin-widget-blogsmith-image-742352″).style.display="none";}catch(e){}