Taylor Swift, 'Mine' — Story Behind the Lyrics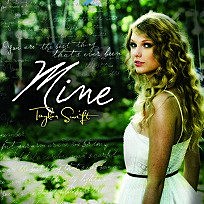 Big Machine Records
The lyrics to Taylor Swift's new song, 'Mine,' give fans a glimpse into her love life that you'll only hear her sing about. In a webchat held last week, the 20-year old superstar told fans she won't discuss her personal life in interviews, but she "definitely sings about it," especially on her upcoming album 'Speak Now,' set for release on October 14.
Taylor's management team announced on August 4 that they rushed 'Mine,' the album's first single, to iTunes and country radio after "an unauthorized low-quality mp3 file of the single appeared online earlier today. As the low-quality file started to spread virally the decision was made to rush release 'Mine' to iTunes and Country radio to ensure that Taylor's fans were able to hear the single as she intended."
During the webchat, Taylor also told fans that she didn't use co-writers for the songs on her upcoming album because most of the lyric ideas came to her late at night on her Fearless tour. She also shared the very personal story behind what led her to write 'Mine.'
It's a song that is about my tendency to run from love. It's sort of a recent tendency.
For me, every really direct example of love I have had in front of me has ended in goodbye and has ended in break ups. So I think I've developed this pattern of running away when it is time to fall in love and stay in a relationship.
This song is about finding the exception to that and finding someone who would make you believe in love and realize that it could work out. I'm never, ever going to go past hoping that love can work out. I'm always going to be very hopeful and blindly optimistic when it comes to love even if it does seem like it's very hard.