Luke Bryan Fans Bring the Party at Heinz Field Concert [PICTURES]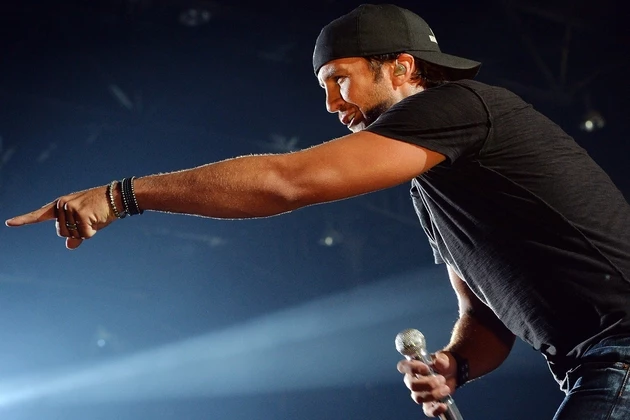 Luke Bryan's devoted fans must have had a great time at the singer's show in Pittsburgh on Saturday night (June 21).
More than 50,000 fans turned out, gathering in the parking lot early in the day to turn the concert into an all-day tailgating event.
Just walked through Heinz field. Unbelievable. Crazy

— Luke Bryan (@LukeBryanOnline) June 20, 2014
Police had a heavy presence in the area, anticipating the kind of trouble and general mess that have often accompanied shows at the enormous venue.
Bryan himself chimed in before the show, gently reminding fans to behave.
Also. I know your guys have heard. Be mindful of your tailgate area. Clean up please. We wanna come back many more times.

— Luke Bryan (@LukeBryanOnline) June 20, 2014
It appears to have worked. Despite some arrests on charges of assault and public intoxication, the show — which was reportedly the largest in the history of the venue — mostly proceeded smoothly compared to past events.
Nowhere near as bad as @kennychesney @fsmikey @FSBigBob pic.twitter.com/xFYrhsTnGV

— Rhiannon Radacosky (@RhiMarie15) June 21, 2014
For the most part, people say parking lot outside Heinz Field not "as trashed" as last year #wpxi pic.twitter.com/dcVxDKjilg

— Joe Holden (@WPXIJoeHolden) June 21, 2014
Pittsburgh! @LukeBryanOnline pic.twitter.com/6Iih2TkpQe

— Brian Lucas (@TheBrianLucas) June 21, 2014
WPXI reports the parking lots were almost entirely cleaned up by Sunday morning.
That's not to say that everybody was on their best behavior — including this concertgoer, who just might have overindulged in the pre-concert festivities.