LeAnn Rimes Says a Childhood Bully Tried to Kill Her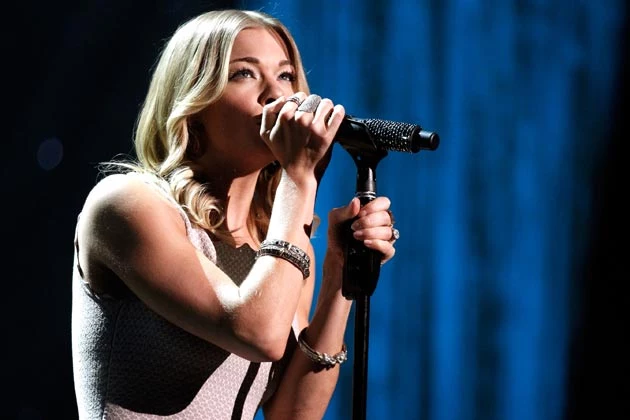 LeAnn Rimes performed in Los Angeles at the Anti-Bullying Benefit Concert Monday night (July 1), and in an interview at the event, she revealed that she had experienced bullying first-hand, saying a sixth grade class mate "tried to kill" her.
Rimes was already performing regularly in her home state of Texas when she was in elementary school. "My principal would put something on the bulletin board if I was in the newspaper or something, and there was this clique of girls that did not like it," she tells 'Entertainment Tonight.' "So, I had my locker egged, I had a girl bring a knife to school the last day of sixth grade and tried to kill me! Awesome. So, I'd say I was bullied a little."
Monday night's event was put on by the Friend Movement, an organization that spreads positive anti-bullying messages through art and media. Rimes says she still feels bullied sometimes, citing the avalanche of negativity directed at her via social media in the wake of her affair and subsequent divorce.
"Obviously we're underneath a microscope and in the spotlight all the time, but it's no reason to be able to pick apart someone the way that a lot of people do," she observes. "We're human … this is my job, and then I have my life. But I'm a human being in both of them — and I think people forget that a lot of times."