Lady Antebellum, 'Get to Me': Track-by-Track Commentary of Trio's 'Golden' Album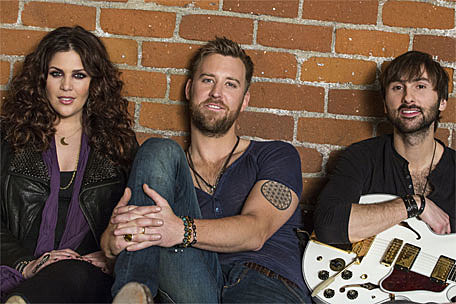 Welcome to Day 1 of "The 12 Days of Lady A"! The superstar country trio shares with The Boot track-by-track commentary of their upcoming album, Golden. Starting today, we'll bring you one new video every weekday through May 9, with each clip featuring Lady Antebellum's Hillary Scott, Charles Kelly and Dave Haywood giving fans a little taste of each tune.
Today's Golden song is the very first track, "Get to Me," which had Hillary stepping outside the box a little bit when it came to her vocals. Watch the Grammy winners perform a snippet of the tune and talk about why they love it below.
Golden, Lady A's fourth studio album, hits stores May 7. Pre-order your copy here.

Watch Lady Antebellum Discuss "Get to Me"
%VIRTUAL-globalVideoEmbed-{"videoIds":"517754631″,"width":"476″,"height":"298″,"sid":"577″,"relatedMode":"0″,"hasCompanion":"false","autoStart":"false","colorPallet":"#704000″,"videoControlDisplayColor":"#000000″}%
Lady Antebellum, Golden track listing:
1. "Get to Me"
2. "Goodbye Town"
3. "Nothin' Like the First Time"
4. "Downtown"
5. "Better Off Now (That You're Gone)"
6. "It Ain't Pretty"
7. "Can't Stand the Rain"
8. "Golden"
9. "Long Teenage Goodbye"
10. "All for Love"
11. "Better Man"
12. "Generation Away"