PBS Goes Country with Lady Antebellum + Dierks Bentley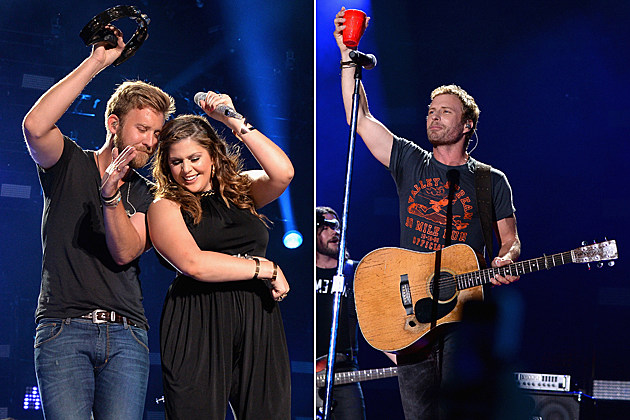 Public Television's concert show 'Front and Center' is going to get a little more county this fall.
PBS is teaming up with the Country Music Association to bring Lady Antebellum and Dierks Bentley on the show with two separate specials. The shows will lead up to the 48th CMA Awards in November.
"County music can't get any hotter," CMA CEO Sarah Trahern tells Rolling Stone Country. "The fact that we can take two episodes of 'Front and Center' this fall to the songwriter format is really key. I'm hopeful that these will be the first of an expanding partnership."
The 55-minute episodes will nod to the 10th anniversary of the Songwriters Series, with a special focus on the craft of writing county music.
Lady Antebellum will play some of their hits, along with songs from their upcoming fifth album, while sharing behind the scenes stories with some special guests. Bentley's episode will focus more on songwriting, featuring a round table with co-writers Jim Beavers, Ross Copperman, Brett James and Jon Randall.
"Country music is a huge part of our culture and growing rapidly," says Don Maggi, executive producer of 'Front and Center.' "Its great songs and great musicians are something we want to be a part of. You almost wonder why you have to call it country music, or 'whatever' music — it's just great music."