Jennifer Nettles Baby News: Sugarland Singer Welcomes Baby Boy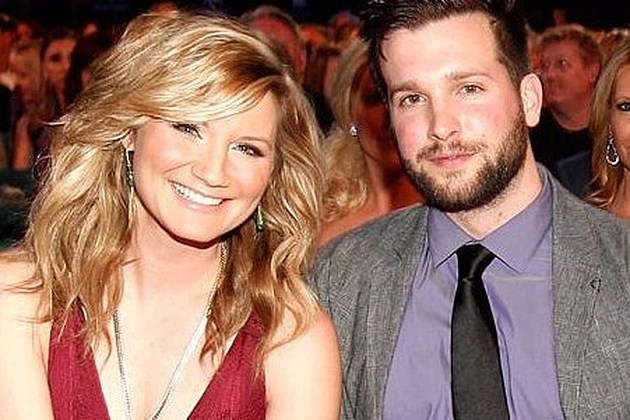 Congratulations to Sugarland's Jennifer Nettles and husband Justin Miller on the birth of their son! Magnus Hamilton Miller was born Thursday (Dec. 6). Baby Magnus is the first for the couple and the third to join the Sugarland family. Guitarist Kristian Bush has a son and daughter, Tucker and Camille.
"We are so thankful for all the prayers and support and are excited to take some time together as a new family," proud mom Jen says in a statement.
The powerhouse singer and her entrepreneur husband were married over Thanksgiving weekend last year in an intimate ceremony in the foothills of the Smoky Mountains.
Jennifer spent the middle months of her pregnancy in Los Angeles, taping episodes of 'Duets,' for which she served as one of the contestant mentors. At the time, she also revealed that her cravings included Mexican food, the spicier the better. And although she admits to usually having a sweet tooth, Jen says sugar wasn't one of the things she craved. She obviously took great care of herself as the singer was a stunner on the CMA Awards red carpet earlier this month (even though she was also the target of some good-natured ribbing from show co-host Brad Paisley).
Magnus' daddy, Justin, was a model before he entered the business world. He can be seen in the band's 2006 video for the No.1 hit, 'Want To.'
Although Jennifer will certainly take a break now that the baby is born, Sugarland fans needn't worry about the duo calling it quits.
"Jennifer and I are not finished making records. We know that," Kristian tells the Boot. "We're excited and this a great time to take a little bit of a breather because she's got to figure out being a mom. We've been on the road for a very long time, so there's no reason we shouldn't take a little time off. You've got to give people space to be a parent. I'm a parent and I know what kind of adjustment that has been for me. I love her more than anything in the world, and I will do whatever it takes to make sure her life adjusts so she can become the best possible mom she can be."