Girl Power Songs: Empowering Lyrics That Celebrate Women
Women have ruled the country charts for decades by singing about far more than just love and heartache. Singers like Dolly Parton and Loretta Lynn have paved the way for female artists to sing about a wide variety of topics, including birth control, equal rights and the trials of single motherhood. To celebrate Women's History Month, The Boot counts down our pick for the Top 10 tunes that celebrate all things women.
10. 'Man! I Feel Like a Woman,' Shania Twain
Shania embraces her inner feminist in this Grammy-winning single. Insisting that "the best thing about being a woman / Is the prerogative to have a little fun," the Canadian superstar spends a night out on the town with her female friends, reminding any men they encountered that they "Don't need romance / We only wanna dance / We're gonna let our hair hang down" — an idea all the more appealing since she promised to wear a "men's shirt" with a "short skirt." Music to any man's ears.
Listen to 'Man! I Feel Like a Woman' | Download It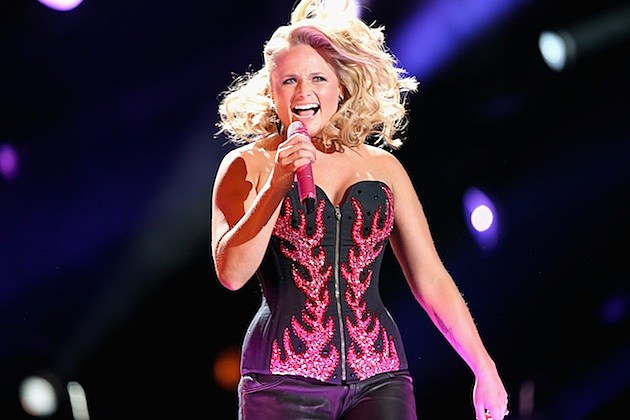 9. 'Gunpowder and Lead,' Miranda Lambert
Miranda's childhood upbringing as the daughter of two private investigators who took in battered women was part of the inspiration for this fiery tune. Promising to greet her abusive partner with a loaded shotgun while she "waits by the door and lights a cigarette," she'll greet the guy on his homecoming from jail with a lesson on "what a little girl's made of: gunpowder and lead." The Texas native says she thought about stories of women her parents housed when writing this song.
Listen to 'Gunpowder and Lead' | Download It
8. 'Phenomenal Woman,' Olivia Newton-John
Olivia was well into her 50s when she recorded 'Phenomenal Woman,' which makes the song all the more meaningful. Singing, "It's the fire in my eyes / And the flash of my teeth / The swing of my waist /The joy in my feet," we believe she carries the same invincible spirit today that she held when she graced movie screens all over the world as Sandy in the 1978 flick, 'Grease.' The cancer survivor included this song on her 'Stronger Than Before' album, with proceeds benefiting cancer research.
7. 'Somebody's Hero,' Jamie O'Neal
'Somebody's Hero' is the anthem for every mother who tries to do it all — and what mother doesn't? "She's somebody's hero / A hero to her baby with a skinned-up knee / A little kiss is all she needs," Jamie sings of the heroine, who proves just as nurturing to the woman who taught her how to be a great mom: "She's somebody's hero / A hero to her mother in a rockin' chair / She runs a brush through her silver hair." The Aussie-born singer included her own little girl in the accompanying video.
Listen to 'Somebody's Hero' | Download It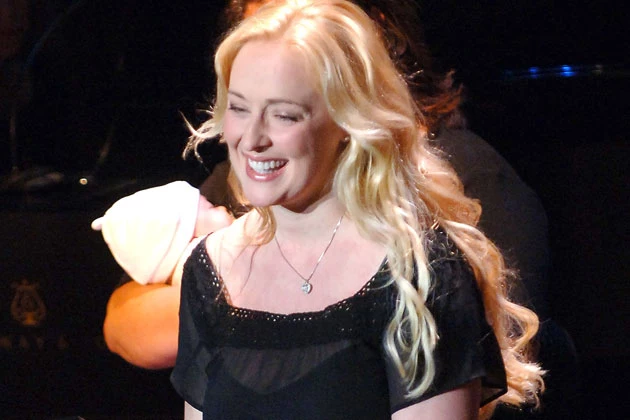 6. 'Guys Do It All the Time,' Mindy McCready
This feisty single reminds the men in our lives that turnabout really is fair play. Singing a laundry list of offenses that are generally deemed appropriate only for the male gender — including losing track of time while drinking beer, leaving clothing scattered throughout the house, and prioritizing a ballgame over your significant other — Mindy sang this song to the top of the charts.
Listen to 'Guys Do It All the Time' | Download It

5. 'The Pill,' Loretta Lynn
The most controversial tune Loretta ever recorded, she was both heralded and criticized for 'The Pill,' because of its lyrics hailing the benefits of birth control. "All these years I've stayed at home while you had all your fun / And every year that's gone by another baby's come / There`s gonna be some changes made right here on Nursery Hill / You've set this chicken your last time 'cause now I've got the pill," Loretta sings in this 1975 hit. It was banned by several radio stations, but also credited for reminding women of the availability of birth control during an era when the very subject was considered taboo.
Listen to 'The Pill' | Download It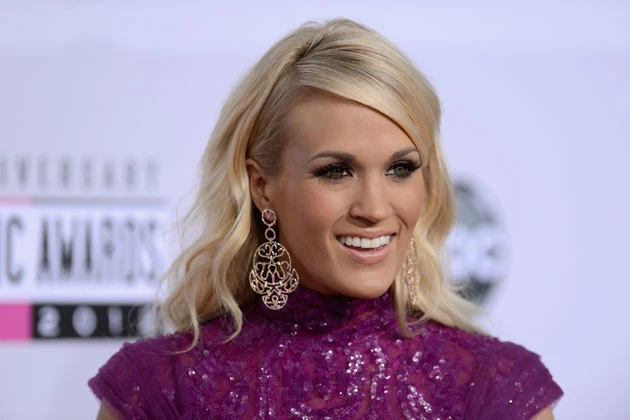 4. 'All-American Girl,' Carrie Underwood
Carrie had a hand in writing this song, which chronicles a girl's life from infancy to motherhood. With lines like, "And now, he's wrapped around her finger / She's the center of his whole world / And his heart belongs to that sweet, little, beautiful, wonderful, perfect all-American girl," this song is at least partly autobiographical for the wholesome sweetheart of country music. (Funny sidenote: Darius Rucker has been known to cover this song in his live shows!)
Listen to 'All-American Girl' | Download It


3. 'Just Because I'm a Woman,' Dolly Parton
Dolly called out all men who lived a double life in the title track of her 1968 album. Through her lyrics, the songstress boldly tells her significant other, who is questioning her previous relationships, "Just let me tell you this / Then we'll both know where we stand / My mistakes are no worse than yours / Just because I'm a woman." In an era where women still largely stayed home while the men enjoyed more social freedoms, Dolly showed exceptional bravery in recording this feisty tune more than 40 years ago.
Listen to 'Just Because I'm a Woman' | Download It
2. 'I'm a Survivor,' Reba McEntire
'I'm a Survivor' not only became one of Reba's numerous Top 10 hits, but it also was the theme song for her hit comedy, 'Reba,' which ran on the WB network from 2001 to 2007. Singing about all the ways she has survived, including being "a baby girl without a chance" and a "single mom who works two jobs," Reba used 'I'm a Survivor' as a way of showing her support for hard-working women everywhere.
Listen to 'I'm a Survivor' | Download It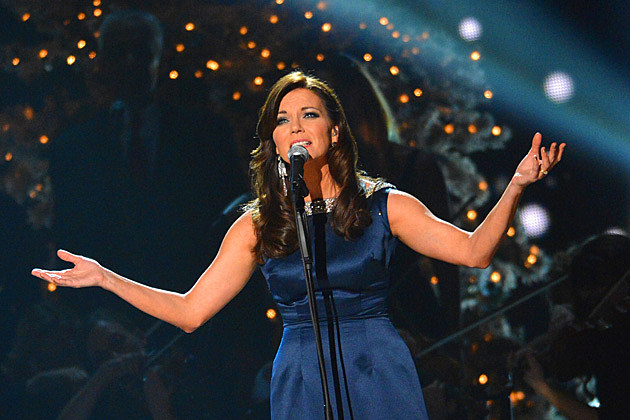 1. 'This One's For the Girls,' Martina McBride
Martina was accompanied by her two oldest daughters and gal pals Carolyn Dawn Johnson and Faith Hill as background singers on this fun song, which touts the virtues of being a woman at any age. Whether it's the 13-year-old in high school, the 25-year-old living on her own for the first time, or the 42-year-old missing her youth, Martina encourages her female fans to soldier on in the face of adversity with this song. Clearly the message is universal, as the song soared to the top of the Hot AC charts, as well.
Listen to 'This One's For the Girls' | Download It