Garth Brooks Wins Trial Against Oklahoma Hospital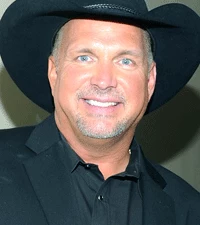 A jury has awarded Garth Brooks $1 million in his breach-of-contract lawsuit against the Integris Health System, according to the Associated Press.
On Tuesday (Jan. 25), jurors in Claremore, Okla. ruled that Integris Canadian Valley Regional Hospital in Yukon, Okla., has to return the $500,000 donation that Garth made to the facility in 2005. Additionally, Integris has been ordered to pay another $500,000 in punitive damages.
"I no longer feel like I'm crazy," the country superstar said following the verdict, calling the jurors "heroes" for ruling that Integras was in breach of contact and committed fraud with malice intent and reckless disregard.
Jury member Beverly Lacy told the AP that she believed the hospital had gone back on its word to name a women's center after Garth's late mother, Colleen. In explaining the punitive damages, she said, "We wanted to show them not to do that anymore to anyone else."
During his testimony on Friday (Jan. 20), the 'Friends in Low Places' singer was brought to tears. He explained why he'd made the donation, after being told a women's center would be built in Colleen Brooks' honor. "I jumped all over it," he testified. "It's my mom. My mom was pregnant as a teenager. She had a rough start. She wanted to help every kid out there."
After the verdict, Garth told reporters, "One day, Mom's name is going to go on the women's center, right there where the hospital is, but that hospital won't be owned by Integris when it is, I can tell you that."
Watch Garth Following the Verdict