Full CD Listening Parties: Willie Nelson, Josh Gracin + More
Just in time for his 75th birthday, Willie Nelson has compiled a box-set of greatest hits spanning his illustrious career. The legendary singer-songwriter releases 'One Hell of a Ride' this week. The four-disc set includes signature songs like 'On the Road Again,' 'Good Hearted Woman,' 'Blue Eyes Crying in the Rain,' 'Whiskey River,' 'Crazy' and 95 other songs that commemorate Nelson's musical journey.
You can listen to a 13-song sampling of 'One Hell of a Ride' here.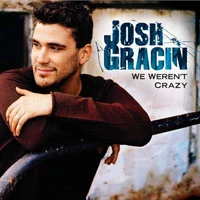 Also hitting store shelves this week is 'American Idol' alum Josh Gracin's sophomore album, 'We Weren't Crazy.' Gracin wrote three songs on the album, including the title track.
"This album is more me," he says. "I was able to focus on making the album I wanted to make. For the first album, I was still in the service, so I had to fly in and out of Nashville to record when I could. This time around, it had my undivided attention."
You can hear 'We Weren't Crazy,' track-by-track here.