Poll: What's Your Favorite Tim McGraw Song?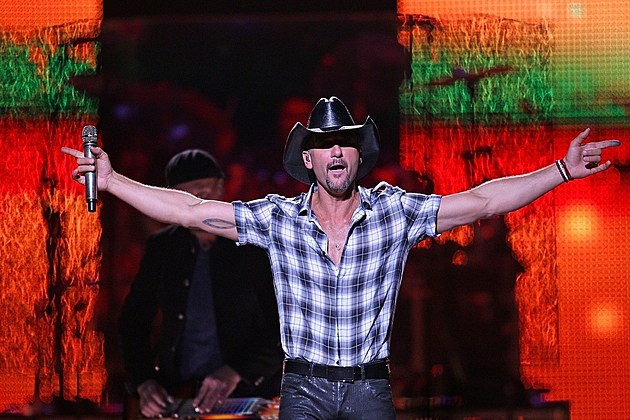 Tim McGraw has built his career on the strength of his song choices.
From light-hearted fare like 'I Like It, I Love It,' to more serious material like 'Live Like You Were Dying,' McGraw has consistently displayed a penchant for recording some of the best-written songs in Nashville. He makes adventurous choices, too; many in the industry thought a song like 'Angry All the Time' might be too big a stretch for country radio, until McGraw proved them wrong.
But what are your favorites among his hits? Vote as often as once an hour in the poll below, and if you don't see your favorite here, be sure to let us know in the comments section.
Follow The Boot on Twitter, like us on Facebook, and sign up for our newsletter for all of the latest country music news.