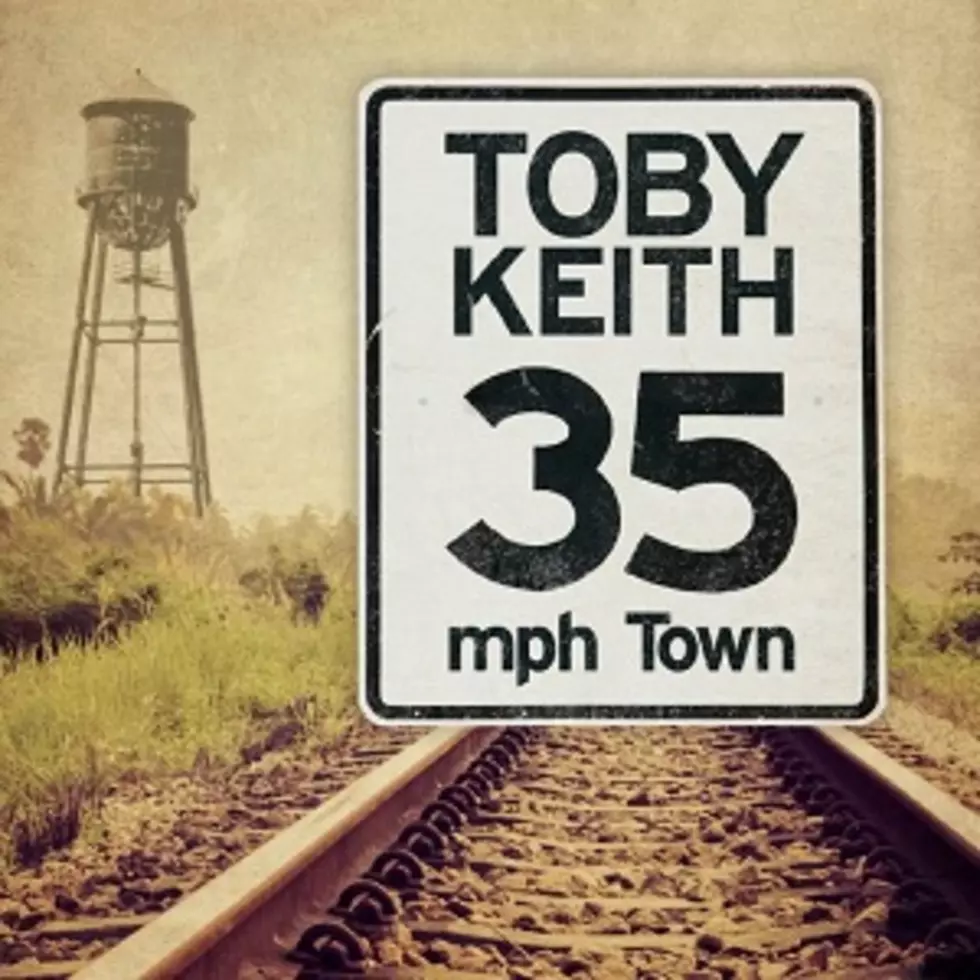 Toby Keith Releases '35 MPH Town' [LISTEN]
ShowDog Universal
Toby Keith has released a brand-new single, "35 MPH Town." The song is the title track and second single from his upcoming album, due in stores later this year.
"35 MPH Town," which Keith penned with Bobby Pinson, is a no-holds-barred message about the singer's take on the current state of affairs in much of the country. With lines like, "Oh, we can't blame the babies for growing up lazy and crazy / It ain't them that let them down / If they ain't stealing, they're suing / Why work when we'll give it to 'em? / It's right there in the Bible we don't put out / Spare the rod, and you'll sour a 35 mile an hour town," the Oklahoma native does what he does best -- pour his heart and soul into the lyrics.
"I write songs every day," Keith says. "When someone writes their own things, to me they release their character in their music, and that character shines through in all their songs. It is what I take the most pride in."
"35 MPH Town" is available for download on iTunes and via other digital retailers now. It will be released to radio on April 13.
Listen to Toby Keith, "35 MPH Town":
Do You Know Toby Keith's Real Name?
You Think You Know Toby Keith?