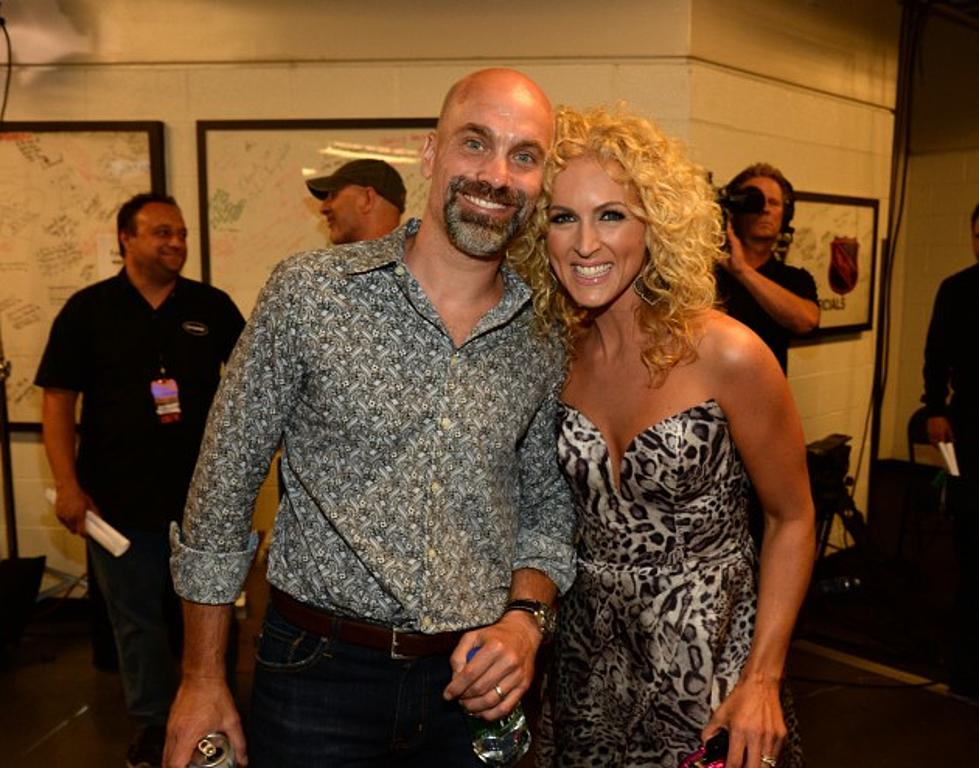 Kimberly Schlapman, Husband Stephen Find Love After Loss
Rick Diamond, Getty Images
Little Big Town's Kimberly Schlapman has been happily married to her husband, Stephen, for six years, but their path to romance was far from easy. The songstress admits she found true love while mourning the death of her first husband, Steven Roads, who passed away from a heart attack in 2005.
"I wasn't planning on falling in love, at all," Schlapman explains. "I didn't want to ... I wasn't sure that I ever would. So, my husband now and I were just really good friends, and after my late husband died, all my friends were calling me, all the time. Just checking up on me. He was just an old friend. We had known each other for about six years, and he started calling me just like everybody else did. But he started calling me more than everybody else did [laughs]."
The two found they had plenty in common, including grief.
"We had both been through similar losses," the singer says. "He hadn't lost a mate, but he had lost a close friend, so we kind of bonded over that. I had a lot of grief left, and he just took it and listened and accepted it and was so understanding and let me talk about my late husband all the time. We still talk about him a lot, and he's totally fine with it. He says that that made me who he fell in love with, and he never minds if I bring anything from the past up, which is just really sweet.
"I was shocked; I remember when I first realized that I was having feelings, I just thought, 'OK, this is so weird. What is this? I haven't felt this in a long, long time,'" Schlapman adds. "But eventually I allowed myself, and it's been the most beautiful gift of my life. It pulled me out of the deepest hole that I've ever been in and healed me."
Married in 2006, the couple are the parents of 5-year-old Daisy Pearl. Kimberly's bandmate Phillip Sweet and his wife Rebecca have a daughter, Penelopi Jane, who is also 5. Married Little Big Town members Jimi Westbrook and Karen Fairchild are the parents of Elijah Dylan, born in 2010.
Little Big Town are celebrating their first Grammy win for Best Country Duo/Group Performance for their hit single 'Pontoon' and are also nominated for four ACM Awards, including Vocal Group of the Year. They will spend much of the next few months on the road on their Tornado tour, including stops in New Jersey, Alabama and Tennessee. See a list of their upcoming shows here.