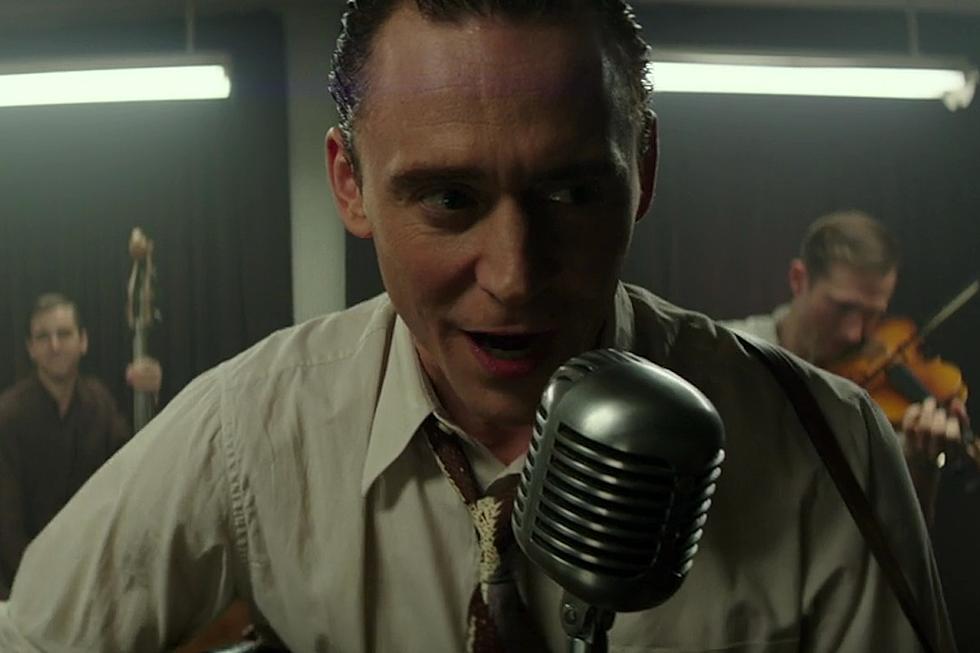 First Clip of Hank Williams Biopic 'I Saw the Light' Revealed [WATCH]
@TWHiddleston, Twitter
Hiddleston, who plays Williams in the film, revealed the clip on Twitter, saying that it gave him "great pleasure" to debut the first footage. In the clip, Williams and his band are at Castle Recording Studio in April of 1947, recording "Move It on Over" -- the singer's first-ever country hit.
"I've already started singing and playing every day," Hiddleston revealed to the Daily Mail back in June of 2014. "Hank's life has a tragic arc, but in simple truth, he was a genius: a star that burned twice as bright and lived half as long. It's a huge role for me and a huge responsibility. I'm going to give it everything I've got."
Although Hank Williams III objects to Hiddleston being cast as the lead, fans who saw him perform at a festival in September of 2014 could see that he looked and sounded the part, and this new clip solidifies that fact.
Also featured in the brief video is Elizabeth Olsen, Hiddleston's co-star. Bradley Whitford, Cherry Jones, Maddie Hasson and Wren Schmidt are also actors in the film. Country star Rodney Crowell served as the film's musical director.
"I'm as respectful of the man's work ethic as I'm mystified by his transformational skills," Crowell says of Hiddleston. "Without a doubt, the filmmakers chose the right actor for the job."
I Saw the Light will premiere on Nov. 27. It chronicles Williams' rise to fame and its tragic effect on his health and personal life. The film is based on Colin Escott's award-winning biography of the singer.
Do You Know Hank Williams' Real Name?