Hottest Women Over 40 in Country Music
The fountain of youth just may be located in Nashville, judging by some of its most famous faces. Country music's hottest women over 40 look as good now -- if not better -- than they did in their 20s! We spotlight the country songbirds who keep the clock away naturally, through both healthy habits and attitude. Here are 10 gorgeous women over 40 who wear their age proudly, and very, very well.
Fountain of Youth: When Faith turned 40, she began exercising in earnest with a routine that includes cardio, weightlifting and Pilates. She gave herself a birthday present for her 41st by appearing on the cover of Shape magazine -- in a bikini!
Her Secret: About her exercise routine, Faith noticed that she "slept better, had more energy and was stronger," she tells People magazine. "It was so hard, but so worth it. My core is much stronger, and my arms are more toned."
Jason Merritt, Getty Images
Fountain of Youth: Reba has a daily exercise routine of walking and Pilates, but she credits her diet for helping to keep her healthy and energetic.
Her Secret: "I splurge every once in awhile, but I do try to watch what I eat, stay away from complex carbs and eat as much protein and vegetables as possible," Reba tells OK magazine. "I fall off the wagon quite a bit, but I try. I read somewhere if you eat like a king in the morning, a princess at lunch and a pauper at dinner, you'll do well."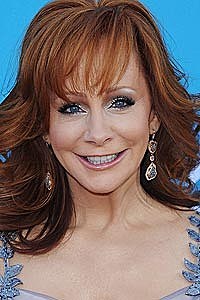 Jon Kopaloff, FilmMagic
Fountain of Youth: Shania has been a vegetarian for almost two decades, shunning meat and eggs. Always on the go, she mixes up her exercise routine with regular gym workouts and hiking with her son.
Her Secret: Shania's secret for healthy skin? Bag Balm. "When my skin is really dry, I'll rub it over my face and on my hair and leave it there all day," she tells People. Bag Balm is a mixture of petroleum jelly, lanolin and antiseptic that farmers use to soften cow udders!
Dimitrios Kambouris, Getty Images
Fountain of Youth: Every star relies on a touch of makeup here and there, but Lee Ann believes in the "less is more" philosophy. A few guidelines keep the mom of two looking and feeling her best, including using plenty of moisturizer and having a no-makeup rule when she's traveling.
Her secret: "I've always exercised," Lee Ann tells CMT, explaining that she doesn't really diet. "My exercise of choice is walking -- a power walk, not strolling."
Jason Merritt, Getty Images
Fountain of Youth: A two-time beauty pageant winner as a teen, Emmylou has proved radiant at any age. With her gorgeous mane of flowing silver hair, no wonder Willie Nelson calls her "a natural beauty who knows there is no need to cover up."
Her Secret: She didn't start wearing makeup until she was in her 30s, but Emmylou says her biggest beauty decision was giving in to her prematurely gray hair. "Mother Nature knows what she's doing," she tells People. "It's the best thing I ever did."
Gareth Cattermole, Getty Images
Fountain of Youth: A mandolin, guitar and fiddle virtuoso long lauded in bluegrass circles, Rhonda looks inward to find the confidence to face the world with a youthful attitude.
Her Secret: "I finally feel like I know who I am," Rhonda tells The Boot. "I get to live my dream each day, playing the music I love. This gives me a confidence I never had before 40 ... You're as young as you feel. And I still feel like that same teenager, running around playing music. Music keeps you feeling young."
rhondapr.com
Fountain of Youth: Keeping up with twins Kathleen and Eva and baby Harper provide the Court Yard Hounds fiddler with plenty of exercise! Martie also stays active on the road with an exercise band, and at home on five-mile walks with husband Gareth.
Her Secret: Cher! Martie tells Out.com that she celebrated her birthday seeing the pop icon in concert. Backstage, Cher told Martie, who was scared of the big 4-0, that this was going to be the best year of her life. So far, so good!
Bruce Gilbert, AP
Fountain of Youth: With a bikini body even a teenager would envy, Martina is certainly disciplined. She also keeps her look fresh by framing her baby blue eyes in flattering hairstyles, from choppy bobs to long waves.
Her Secret: The mom of three tells Shape magazine that she became "fascinated with nutrition" when she was pregnant with daughter Delaney. "I love to read about healthy eating and preach to my husband, who doesn't listen! Now I'm trying to teach it to my daughters."
Jon Kopaloff, FilmMagic
Fountain of Youth: Since her marriage to Garth Brooks in 2005, Trisha has stayed hip with the youth set by helping to raise three stepdaughters. Also an avid walker, the angelic-voiced blonde once spent three straight days walking 60 miles to help raise money for breast cancer research.
Her Secret: Trisha suggests always keeping a stocked fruit bowl and having frequent "veggie nights." "We like to sauté peppers, onions and carrots," she tells Health magazine. "In 30 minutes we have a table full of healthy food."
Jon Kopaloff, FilmMagic
Fountain of Youth: People often find that a sense of purpose keeps them vibrant and youthful, and Patty has found her purpose in campaigning for DRIVE4COPD, which raises awareness for lung diseases.
Her Secret: Patty's anti-aging recipe includes plenty of fruit, vegetables and activities. "I work out on a treadmill and with weights," she tells Lifescript.com. "I also enjoy taking walks with my husband and our two German shepherds."
Rick Diamond, Getty Images
document.write(unescape("%3Cscript src="http://o.aolcdn.com/os/aol/jquery-1.4.2.min.js" type="text/javascript" %3E%3C/script%3E")); document.write(unescape("%3Cscript src="http://o.aolcdn.com/os/aol/jquery.event.special.sonar.min.js" type="text/javascript" %3E%3C/script%3E")); try { console.info("jquery-1.4.2.min.js and jquery.event.special.sonar.min.js dynamically included") } catch (e) {}; $("img[lazyload]").bind("onscreen", function(evt) { if ($(this).attr("src")=="") $(this).attr("src", $(this).attr("lazyload")); });