Trace Adkins Sausage Brand Hits Grocery Stores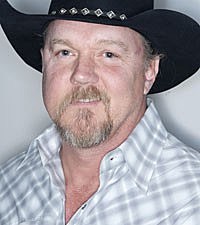 Trace Adkins has always been a fan of the locally-made Hightower Country Smoked Sausage he grew up eating in Northwest Louisiana as a kid, so when he had the opportunity to become a part of the family-owned and run company, he jumped at the chance. The singer recently announced he's partnering with owner Marvin Hightower and Hightower Enterprises to bring Trace Adkins Hightower's Country Smoked Sausage exclusively to the Brookshire Grocery Company chain.
The sausage company has been a family-run company in Louisiana for the past 40 years, and now they're welcoming the country star into that family as well. Trace's sausage will be available in 152 stores in three states, Louisiana, Texas and Arkansas.
"When you think about home cooking, you think about family and tradition," says Trace. "The Hightower's family business was a part of my family's meals growing up. I'm happy to join them as they expand beyond Louisiana to all the families served by Brookshire Grocery Company stores."
Trace has been taking a down-home family approach to his recent touring as well, toning down his usual show a bit for his stripped-down Songs And Stories tour.
"I've had many narrow escapes and blessings in my life," the singer explains. "The right song at the right time has been my saving grace and that's something I have in common with the audience. Sharing meaningful songs, stories and some laughs 'around the campfire' is the country music tradition."
Keep track of Trace's concert schedule here.
Watch Trace Adkins Perform Live in Our Studio
%VIRTUAL-globalVideoEmbed-{"videoIds":"517609604″,"width":"476″,"height":"357″}%