Poll: Who's the Toughest Country Star?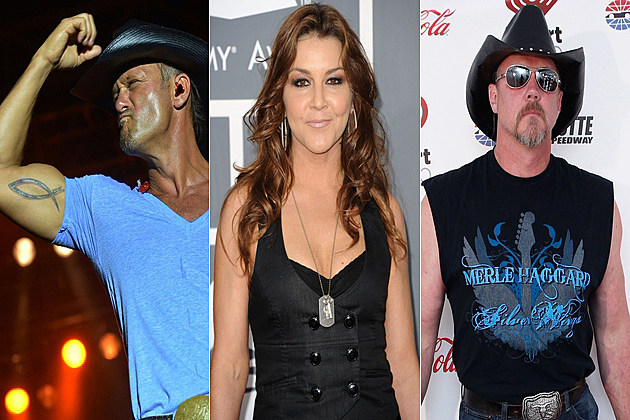 The music business isn't for the weak. Fortunately, a lot of country stars have a tough, no-nonsense attitude, and the physical fortitude to see them through.
Tim McGraw is not only physically fit, he was tough enough to stare down his former record label in court and get out of a deal he felt was unfair. Trace Adkins is a former oil field worker who looks like he could crack an ordinary person over his knee without trying, while Miranda Lambert has written many vengeful songs about righting wrongs with a gun or gas can.
Gretchen Wilson is fit both physically and in business; she stays in shape and also runs her own mini-empire, while Toby Keith's toughness in business has driven him to become one of the richest performers in country music, even landing him on the cover of Forbes magazine.
Which one of these performers is the toughest country star? Vote below as often as once an hour, and if you don't see your pick here, suggest them in the comments section. Follow The Boot on Twitter, like us on Facebook, and subscribe to our newsletter for all the latest in country music news.