10 Best Songs of 2010 (So Far)
We're only a little over a month deep into 2010, the writers here at The Boot already feel compelled to make a "best of 2010″ list, given all of the amazing new hits we've heard in the new year! From seasoned hitmakers Tim McGraw and Reba McEntire to some Nashville's newer talent like Luke Bryan and Jimmy Wayne, country music is shining bright in this first year of the new decade. Be sure to bookmark this page, as we'll update the list throughout the year as we hear new tunes. UPDATE: See our full list of the Best Country Songs of 2010.
10. 'Crazy Town,' Jason Aldean
All country singers go through it, but Jason Aldean decided to sing about it! With this latest single from his 'Wide Open' album, the Georgia native sings about the daily struggles faced on Nashville's Music Row — from paying your dues and playing for free to living off tips from a pickle jar and being shot down by label executives.
Read the lyrics | Download it


---

9. 'I Keep on Loving You,' Reba McEntire
Reba's latest can simply be described as the definition of "unconditional love." The Queen of Country sings about the patience, forgiveness and adoration she gives the partner who continues to misstep time after time. It's an honest song written from the heart and delivered with pure passion.
---
8. '
Rain Is a Good Thing
,'
Luke Bryan
Luke has followed his chart-topping emotional ballad, 'Do I,' with something a little more fun. This toe-tapper highlights his Georgia roots, paying tribute to his dad — who was a farmer and saw rain as a good thing. (It also pays tribute to whiskey, which means this one's a definite crowd pleaser at live shows!)
---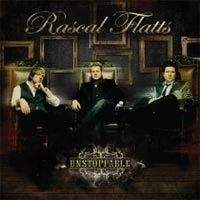 7. '
Unstoppable
,'
Rascal Flatts
The title track to the superstar trio's latest album reminds us of exactly why they are one of the hottest groups in country music history. This inspiring ballad, delivered by the infallible vocals of lead singer Gary LeVox, is a tribute to both the power of love and power of persistence.
---
6. '
American Honey
,'
Lady Antebellum
After their hit, 'Need You Now,' spent a whopping five weeks at No. 1 and crossed over to pop radio, Lady A knew they had a tough act to follow. They passed the test with the catchy, laid-back 'American Honey.' With Hillary Scott's angelic vocals taking the lead, the song tells the story of precious innocence of youth getting "caught in the race" of life and looking to return to the sweeter days.
---

5. 'Just Knowing You Love Me,'
Jimmy Wayne
(featuring
Whitney Duncan
)

This top 2010 country song, penned by Jimmy along with Brett Beavers and Tony Martin, lets the listener determine what the lyrics mean to them — it could be romantic or spiritual, you be the judge. Whitney's harmony blends perfectly with Jimmy's soulful vocals, leading us to hope they'll tour together someday.
---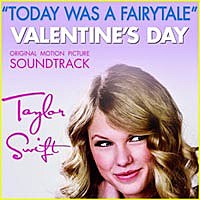 4. '
Today Was a Fairytale
,'
Taylor Swift
There's a reason why Taylor's latest tune broke the record for the most first-week download sales by any female artist in history. The catchy song from the romantic comedy, 'Valentine's Day,' in which Taylor makes her acting debut, once again has Taylor singing about the whimsical fairytale moments in life.
---
3. '
Still
,'
Tim McGraw
Tim delivers this song with a bigger vocal range than we've ever heard from him before. His haunting delivery of the tune allows the listener to close their eyes and go to that place they like to go where all they have to do is just be "still."
---
2. '
Free
,'
Jack Ingram
Here's the song we just can't get out of our heads. This catchy, uptempo number is about embracing the non-material things in life that he wouldn't trade for anything … like the "penny on the ground or the fortune I found when you wrapped your arms around me."
---
1. '
The House That Built Me
,'
Miranda Lambert
Our top song of 2010 so far is a gentle reminder of how fast time flies and how easy it is to get caught up in the whirlwind of life. The moving lyrics will hit home for anybody who's ever gone back in time to the place they grew up in hopes of finding themselves once again. Miranda sings each line as if she'd written them straight from the pages of her journal … asking if she could just come in one last time she "won't take nothing but a memory."