Top Country Songs of 2010
What a year it has been for country music. The top country songs of 2010 have been refreshingly eclectic, as the charts have let pop-crossover smashes share the spotlight with traditional tunes. The Boot counts down our picks for the best songs of the year.
'Back to December,' Taylor Swift
About the second single from her brand-new, instantly platinum-selling album, 'Speak Now,'
Taylor
says this song might be the most revealing tune she's ever written. Admitting it is an apology to an ex (who is rumored to be '
Twilight
' star
Taylor Lautner
), the singer
says
it's about someone who was "just perfect" to her while she was "really careless with him." Robert F. Bukaty, AP
'Stuck Like Glue, ' Sugarland
This debut single from
Sugarland
's latest CD, 'The Incredible Machine,' generated instant buzz, thanks to its snippets of Auto-Tune, plus a reggae-infused section that caused some country radio stations to ban the song entirely or edit out the sections of the song deemed not country enough. The duo aren't making any apologies. "It was really just a moment of fun for us in the studio," lead singer
Jennifer Nettles
explains
.
Mike Coppola, Getty Images
'Pray for You,' Jaron and the Long Road to Love
When this former pop star made the move to country, he knew he'd have to start off with a bang. Mission accomplished.
Jaron
's first country single's title suggests a kindhearted message, but the lyrics are hilariously vindictive: "I pray your birthday comes and nobody calls / I pray you're flying high and your engine stalls / I pray all your dreams never come true / Just know wherever you are, honey / I'll pray for you."
Ethan Miller, Getty Images
'Anything Like Me,' Brad Paisley
Reminiscent of his emotionally-charged past hits such as 'He Didn't Have to Be' and 'Letter to Me,' this new song proves that
Brad
is a true family man. Recalling his childhood and realizing his new son will probably follow in his footsteps, Brad has a way of capturing the soul of a parent. Lines like 'He's gonna act like he can't wait to leave / But as he drives out / He'll cry his eyes out / If he's anything like me' guarantee this song will be passed down to sons for years to come.
C Brandon, Redferns
'Little White Church,' Little Big Town
This finger-snapper from
Little Big Town
was a welcome return to radio for the quartet, which had gone more than two years without a Top 10 hit. It's impossible not to sing along to catchy lines such as "No more calling me baby / No more loving like crazy / No more chicken and gravy / Ain't gonna have your baby." But good luck sounding as amazing as they do on harmony!
Rick Diamond, Getty Images
'That's Important to Me,' Joey + Rory
The husband-and-wife duo wrote this song more than seven years ago as an homage to their own blissful life, which at the time included newly married love and raising children. But even though time has passed since
Joey + Rory
first penned this single, the emotion of the song still runs just as deep. "To hear [Joey] sing the lyrics about being proud to be a wife and a mother, that means a lot to me," Rory tells The Boot.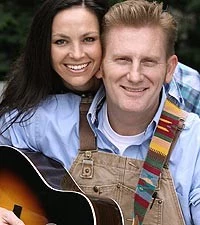 Richard Vogel, AP
This single reminds us why we love pretty much anything
Zac and the guys
do. Not only does it showcase their perfectly tight harmonies -- as well as guest vocals from Joey + Rory -- the lyric makes us feel, for at least a few minutes, that everything really is right in our world. Lyrics like "Drive until the city lights / Dissolve into a country sky / Just me and you" take us, if only for a few moments, to a carefree place.
Tony R. Phipps, FilmMagic
'The House That Built Me,' Miranda Lambert
"Ain't it funny how a melody can bring back the memories,"
Clint Black
once sang. Never has that line rung more true than in this poignant
CMA Song of the Year
-winning tune about reliving childhood memories. Miranda first heard the song when it was given to her fiancé,
Blake Shelton
, who graciously gave it to her after seeing his future bride's emotional reaction to the demo. His little pre-wedding gift spent four weeks at the top of the charts.
Rick Diamond, Getty Images
'If I Die Young,' The Band Perry
This hit from the
Band Perry
's debut album has already sold a million copies, and for good reason. With lyrics that are both haunting and inspiring ("A penny for my thoughts / Oh, no, I'll sell 'em for a dollar / They're worth so much more after I'm a goner / And maybe then you'll hear the words I've been singing / Funny, when you're dead how people start listening"), the trio's rich family harmonies and simple instrumentation indicate this band is in for a long career.
Rick Diamond, Getty Images
'Hello World,' Lady Antebellum
This spine-tingling tune proves that the best country songs make you stop and think. "Every day, I drive by a little white church / It's got these little white crosses like angels in the yard / Maybe I should stop on in and say a prayer / Maybe talk to God like He is there,"
Lady A
's
Charles Kelley
sings from the heart. "I don't think we've ever been more excited about putting a song out," bandmate Dave Haywood
tells The Boot
. "We believe so much in this message and in what this song says."
Frederick Breedon, Getty Images
document.write(unescape("%3Cscript src="http://o.aolcdn.com/os/aol/jquery-1.4.2.min.js" type="text/javascript" %3E%3C/script%3E"));
document.write(unescape("%3Cscript src="http://o.aolcdn.com/os/aol/jquery.event.special.sonar.min.js" type="text/javascript" %3E%3C/script%3E"));
try { console.info("jquery-1.4.2.min.js and jquery.event.special.sonar.min.js dynamically included") } catch (e) {};
$("img[lazyload]").bind("onscreen", function(evt) { if ($(this).attr("src")=="") $(this).attr("src", $(this).attr("lazyload")); });