Toby Keith Foundation Opening OK Kids Korral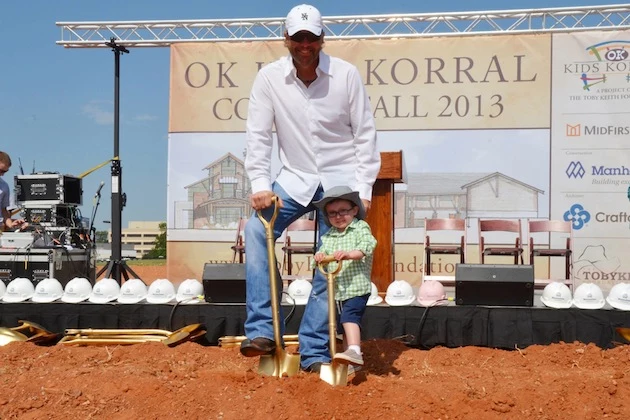 The Toby Keith Foundation is set to open the doors to its OK Kids Korral, a cost-free home for pediatric cancer patients and their families. The home has been in the works for years, and will have its grand opening event on Nov. 21.
"We've been working on the Korral for 10 years and we're finally going to open," Keith says in a press release. "Thank you to all of those people who have supported us over the years. Ten years goes by fast when you are working toward a goal this big."
The Korral has 16 overnight and day use rooms on the Oklahoma Health Center Campus in Oklahoma City, and features a gourmet kitchen, Oklahoma Route 66-themed indoor playroom, Oklahoma-themed outdoor playground, game room, theater, reflection room and a neutropenic wing for patients with weakened immune systems.
"Our whole goal is to provide lodging and peace of mind to children battling cancer," Executive Director Juliet Nees-Bright says. "To keep them together, focused on healing and not spending hours commuting or going out of state for treatment."
She adds, "The families staying with us will be under unimaginable pressure. We simply hope that the care and thought we put in the house brings them a little happiness and peace."