This Week's Best Tweets: Dolly Parton's Advice, New Music From Angaleena Presley + More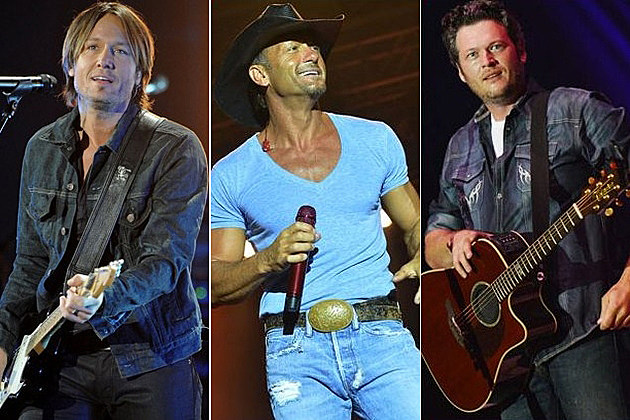 Every Friday The Boot is going to round up some of the best tweets of the week from your favorite country stars and share them with you, whether they're about life events, new music, politics, or anything else that they might post about online.
We kick off this week with a random collection from Blake Shelton, Keith Urban, Tim McGraw and more. Enjoy!
If I'm extra redneck tonight it's because @MattMorrett has been on my bus with me for 2 days… #drinking

— Blake Shelton (@blakeshelton) August 2, 2013
Signing off after some good, rainy-day wine & puppy snuggles. Appreciating being home if only for a split second.

— KACEY MUSGRAVES (@KaceyMusgraves) July 31, 2013
Thanks to the best fans ever for a great 2013 Two Lanes of Freedom tour!!

— Tim McGraw (@TheTimMcGraw) July 29, 2013
Double wishes today for @therealbuddyguy. A birthday AND a new album release! Thanks for letting me be a part of it!!!!! A huge honor!!! -KU

— Keith Urban (@KeithUrban) July 30, 2013
When you get up in the morning you wonder how many more splinters Obama,Holder and company are going to hack off the constitution today

— Charlie Daniels (@CharlieDaniels) July 31, 2013
Happy 32nd to worlds sexiest chick ! @BarbaraDBrooks – let's do it again!

— Kix Brooks (@KixBrooks) August 1, 2013
Hone your skills, sharpen your wits, write those songs, and learn to play.

— Dolly Parton (@DollyParton) July 30, 2013
WARNING: Today's Tweets will be from the wacky part of my brain…..

— Wynonna Judd (@WynonnaMusic) July 30, 2013
The older i get the more I Hate mean people!!!!!

— Neal McCoy (@NealMcCoy) July 15, 2013
In the studio today makin' some good old fashioned country music. #yeehawsome

— Angaleena Presley (@guitarleena) July 29, 2013