Jaron Lowenstein Introduces the Cordovas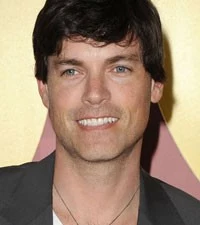 Jaron Lowenstein is taking a detour from his 'Long Road to Love.' The singer/songwriter has teamed up with Joe Firstman, Jon Loyd, Toby Weaver, Johnny Gray and Caleb Gilbreath in a new band called the Cordovas, releasing their debut album together today (Sept. 13). Fans can download the self-titled CD for free (yep, you read that correctly — it's free) on their website, http://thecordovas.com.
Jaron is best known in pop circles as one-half of the twin brother duo, Evan & Jaron, who had a Top 5 hit with 'Crazy for This Girl.' More recently, the Georgia native hit the top of the country charts as a solo act with 'Pray for You,' the catchy first single from his Jaron & the Long Road to Love album. Jaron's Cordovas co-founder, Joe Firstman, is the former band leader of NBC's 'Last Call With Carson Daly.' The two combine their musical influences — ranging from rock to country to Gospel — on the Cordovas release.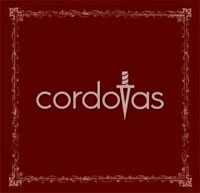 "This whole project has been one giant musical evolution … and still continues to evolve daily," Jaron reports. "Joe and I had no idea where this would lead when we began working together back in May, but we knew that combining our strengths would lead to a sum that is greater than the individual parts. We set out to create the best music we could — music that would inspire us first with the belief that if we're moved by it, others will be too."
The CD is also available on iTunes and in physical form at the Cordovas' live shows. But Jaron doesn't mind if you just go to the website and don't pay a dime for it. "Superfans will immediately buy the record, some may download and then buy it for a friend, or some may enjoy it and never pay for it," he says. "How they get the album isn't our concern. That they get the album is."
Watch the Cordovas Perform 'Old Dog'