Stealing Angels' Tayla Lynn Is Engaged!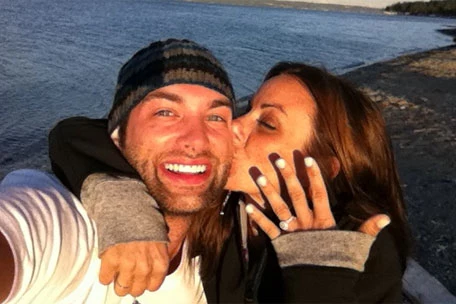 Stealing Angels member Tayla Lynn is getting married! The granddaughter of Loretta Lynn became engaged to her boyfriend of less than two months, Jon Finger, on Sunday (July 31) on a beach near his hometown of Seattle, Wash.
"When you fall in love you just know," Tayla gushes [quote via MSN.com]. "Last night the love of my life, with the sweetest, most genuine, heartfelt words a girl could ever dream of, asked me to be his wife. How could there be any other answer? YES!"
No word yet if fellow Angels Caroline Cutbirth and Jennifer Wayne will be bridesmaids for the upcoming nuptials. Tayla, who met her soon-to-be-husband at this year's CMA Music Fest, will have to balance working on wedding plans with promoting the trio's new album. Stealing Angels are on the road all summer, with stops in Wisconsin and Minnesota this week. Keep track of their concert schedule here.
'Paper Heart' Video
if(typeof AOLVP_cfg==='undefined')AOLVP_cfg=[];AOLVP_cfg.push({id:'AOLVP_918578873001′,'codever':0.1,'autoload':false,'autoplay':false,'displaymnads':true,'playerid':'89761511001′,'videoid':'918578873001′,'width':476,'height':357,'playertype':'inline','stillurl':'dynamic','videolink':'#','videotitle':'dynamic','videodesc':"});