Shooting at Tom T. Hall's Home Leaves Two Injured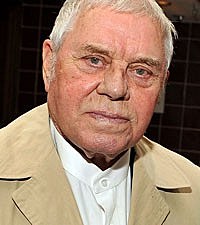 The residence of songwriting legend Tom T. Hall was the scene of a brutal argument over the weekend that left two people injured and one person in police custody.
According to Nashville news station WSMV, a husband and wife who are staying at the singer's home just south of Nashville invited a guest to the house on Sunday, June 10, when a fight began. A woman shot the guest in the knee, and the victim was transported to Vanderbilt University Medical Center. The husband was also injured, although not shot, and was taken to Williamson Medical Center. The shooter was taken into police custody. No identities have been disclosed.
The singer and his wife, Dixie Hall, were out of town when the incident occurred.
Tom T. Hall is best known for writing the 1968 hit, "Harper Valley PTA." To date, he has had more than 30 Top 20 hits, including "I Love," "A Week in a Country Jail," "Fox on the Run" and "That Song is Driving Me Crazy."