Reba McEntire to Join Hollywood Bowl Hall of Fame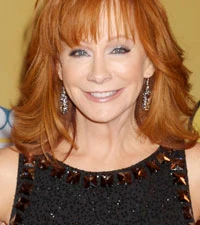 Reba McEntire is already a member of the Grand Ole Opry and the Country Music Hall of Fame and now her star status will be recognized on the west coast as well. The entertainment icon has been announced as an inductee into the Hollywood Bowl Hall of Fame. She'll also perform on the legendary concert venue's opening night, June 22, with singer-actress Julie Andrews hosting.
The Oklahoma native continues to build on an epic career, which in addition to her success in country music also includes leading roles on Broadway, in 'Annie, Get Your Gun,' feature films and the TV sitcom, 'Reba.' She'll return to the small screen this fall in 'Malibu Country,' opposite comedian Lily Tomlin.
The entertainment icon says she hopes to continue to hone her acting skills in the future. "I totally love to act," she shared with CMT. "I don't care if it's a musical, a comedy. I just like to work and interact with other people … I like to be with other people rather than standing out there by myself."
Previous inductees to the Hollywood Bowl Hall of Fame include Gloria Estefan, the Carpenters, Josh Groban and Liza Minnelli.
Tickets for the Hollywood Bowl Opening Night, which will be capped off by a fireworks display, are available for purchase here.
Watch Reba Perform Live in Our Studio
%VIRTUAL-globalVideoEmbed-{"videoIds":"517555960″,"width":"480″,"height":"429″}%