Ray Price Back in the Hospital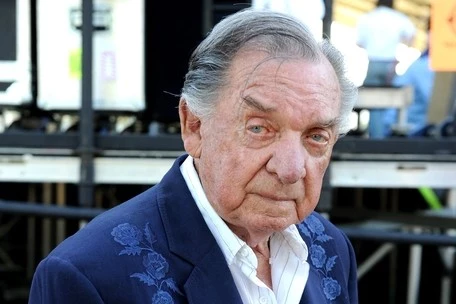 Frazer Harrison, Getty Images
Ray Price has been re-admitted to the hospital, just weeks after doctors gave him the okay to return home.
The iconic country singer, whose hits include 'Make the World Go Away,' 'Release Me' and 'For the Good Times,' was diagnosed with pancreatic cancer last year, and while he announced in February that his cancer was in remission, he's been in and out of the hospital in recent months as he deals with the after-effects of his treatment.
In May he was hospitalized for an extended period for dehydration caused by a bad reaction to a medication for Post Radiation Syndrome. He returned home in early June to undergo physical therapy, but according to his wife Janie, his dehydration has caused further complications for the 87-year-old singer.
She broke the news in the following post to Facebook on Friday (June 14):
"So sad to tell you that Ray has been readmitted to hospital.
Test results show that the long term dehydration has caused kidney stones to develop and Ray was in severe pain.
The Doctors have gotten the pain under control and are now deciding on the best way to remove the stones.
We have canceled all of the June concerts and the Rob Battle Artist Agency is rescheduling the dates. We will post the new dates when all have been confirmed.
Ray asked me to thank you all for your love and support and to tell you that your prayers are keeping us both going.
Gratefully, Janie Price"