Fans Send Thoughts, Prayers to Ailing Randy Travis via Twitter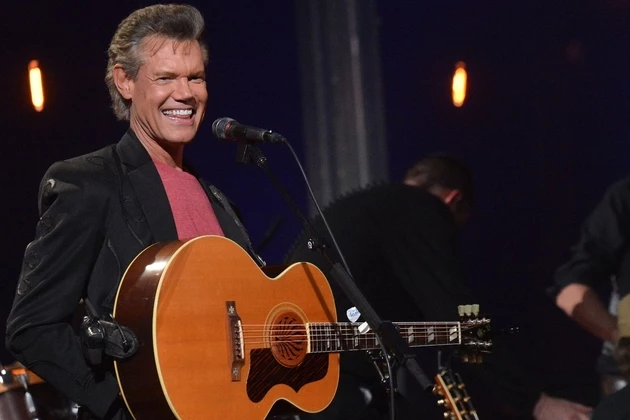 Randy Travis sure has some devoted fans. The news broke Monday afternoon that the country star is in a Texas hospital suffering from a heart ailment, and his fans have taken to social media in an outpouring of concern and support for the singer.
According to a statement from his publicist, Travis has been hospitalized since Sunday (July 7) with complications from viral cardiomyopathy, which is basically a viral infection of the heart muscles. The singer is listed in critical condition. No further information is currently available.
Randy Travis better pull through I can't stand to lose two country legends in a year.

— Adam Stewart (@29horses) July 8, 2013
Oh no, poor Randy Travis. I love his music, so much. I hope he gets better soon. — Natasha Jasso (@natashajasso) July 8, 2013
"@BradPaisley: Sending prayers and well wishes to Randy Travis.". One of the best. Even with all his problems. BEST WISHES RANDY — KEITH NICHOLS (@OUTLAWWOLF2675) July 8, 2013
Say a little prayer for Randy Travis, guys. (Or happy thoughts or firm atheist hopes for better health, or whatever it is you do.) — Seth Wilson (@TheJackalopeTX) July 8, 2013
Praying for Randy Travis! — Logan Piper (@logan_beRRy_) July 8, 2013
Praying for Randy Travis! What an incredible voice & talent.

— Katie Wood (@katie1204) July 8, 2013
Sending prayers to Country Music legend @randytravis. I hope, & pray that you come out of this well & stronger than ever❤

— Suzette (@suzette_renee) July 8, 2013
@randytravis feel better soon! Just uploaded a bunch of your songs on my iPod yesterday. Great music my friend! — Mr.Long (@JeffScruffylong) July 8, 2013
Prayers to #RandyTravis tonight-I grew up listening to him.

— Shelly Sharp (@sharpshel) July 8, 2013
Prayers for Randy Travis speedy recovery. He's what country soul is all about.

— Joe Ford (@forJoeFord) July 8, 2013

The staff of The Boot join the singer's friends, colleagues and fans in wishing Randy Travis a speedy and full recovery.