Randy Rogers Band Share 'Neon Blues' as New Single [LISTEN]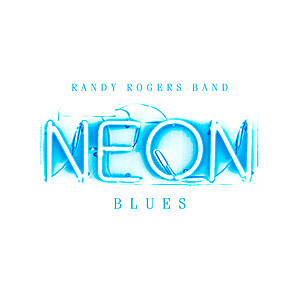 The Randy Rogers Band have released a new single, "Neon Blues."
The song is as close as the band comes to having a title track on their recently released album, Nothing Shines Like Neon. The project, which the group recorded at Cedar Creek Recording in Austin, Texas, was released on Jan. 15 and debuted in the Top 10 on the all-genre Billboard 200.
The band took inspiration for the new project from the old-school country records that they heard growing up.
"It's country," lead singer Randy Rogers tells The Boot of the disc. "It's a record that maybe focuses on the stuff we were brought up listening to, those records that we liked, all of us, as kids."
Formed 16 years ago, the Randy Rogers Band still has all of its original members — a feat that Rogers says is partially luck, but is also by design.
"We're all so totally different, but nobody really gets on the other person's nerves to the point of ever getting into some kind of altercation or disagreement," he explains. "And the other thing too is, none of us have ever let each other go overboard on drugs and alcohol … We've always kept each other in check: No hardcore drugs. No taking it over the edge. You have to be in check. And so, that has to be a contributing factor as to why we've never broken up."
Nothing Shines Like Neon is available for download via Amazon and iTunes. Press play below to hear "Neon Blues."
Listen to Randy Rogers Band, "Neon Blues":