Poll: Who Are Your Favorite Country Music Duo?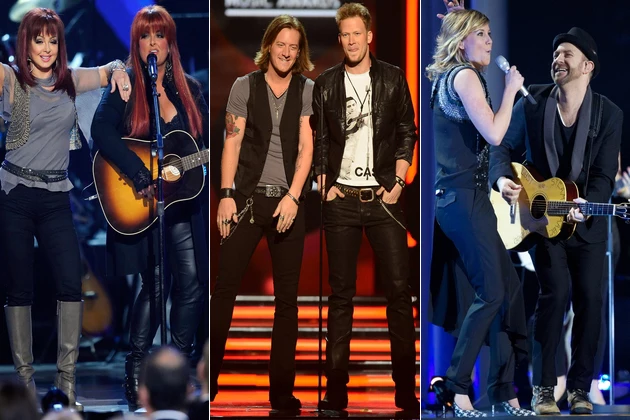 Ever since the early days of the Louvin Brothers and the Everly Brothers, duos have always played a big role in country music. Some of the most successful, influential acts in country music history have been duos.
But which ones are the best of the best? Do you prefer the old school country style of groups like the Judds? Or maybe you like rowdy, rockin' country like Montgomery Gentry. Or do you go for the crossover sounds of contemporary groups like Sugarland and Florida Georgia Line?
Whatever your choice, you can vote in the poll below as often as once per hour. Don't forget to follow us on Twitter, like us on Facebook, and share this poll with all of your country music loving friends!