Vote for the Most Anticipated Album of February 2015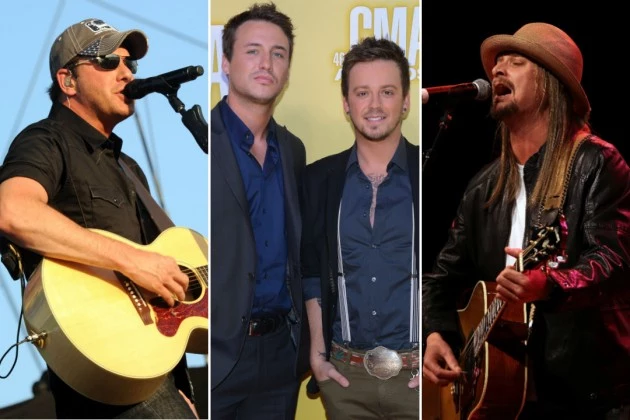 January 2015's new album releases calendar was sparse, but that's not the case for February. Eleven upcoming discs are vying for the title of The Boot's Album of the Month for February 2015.
The month starts off with three new hits compilations on Feb. 3: Rodney Atkins' 'Greatest Hits,' LeAnn Rimes' 'All-Time Greatest Hits' and George Jones & Tammy Wynette's 'Songs of Inspiration.'
The following Tuesday (Feb. 10), Blackberry Smoke will release their new record, 'Holding All the Roses,' while Robert Earl Keen debuts 'Happy Prisoner: The Bluegrass Sessions,' and Love and Theft put out 'Whiskey on My Breath.'
February may be a short month, but the last two weeks bring five more new albums: Steve Earle & the Dukes' 'Terraplane,' the Mavericks' 'Mono' and Aaron Watson's 'The Underdog' on Feb. 17 and Kid Rock's 'First Kiss' and James McMurtry's 'Complicated Game' on Feb. 24.
Which new release are you most looking forward to? Vote for your pick as often as once per hour through Jan. 31. We'll feature the disc with the most votes as February's Album of the Month.