Marty Stuart Remembers His First Time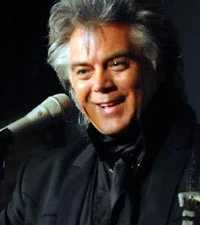 Marty Stuart began singing country music almost four decades ago. The first recording session he ever participated in was in the legendary RCA Studio B in Nashville where many Elvis Presley smash hits were recorded, as well as classics by Charley Pride, Porter Wagoner, Dolly Parton, Waylon Jennings and the future Mrs. Marty Stuart, Connie Smith
This four-time Grammy winner had a streak of hot country hits in the '80s and '90s, including the title song from the album 'Hillbilly Rock,' which became his first Top 10 hit on the country charts in 1990.
We talked to Marty at the historic Studio B after the listening party in support of his upcoming album, 'Ghost Train,' to find out exactly where the Grand Ole Opry member was when he heard his first record on the radio back in the day.
"I was on the L.A. Freeway, and I heard a song called 'Arlene,' and I knew it was going to be a hit, but it made me a little bit sad because it was kind of a rockin' piece, and I wanted it to make me feel like what we just heard (i.e. songs from his new album 'Ghost Train').
"I wanted it to touch my heart. It entertained my feet, but it didn't quite get to my heart. I knew I was in business, but I had a lot of work to do. I was excited. I was by myself, and I wished everybody I knew was with me so we could holler together. It was about 1986. That was my first attempt to get a record on radio so it kind of worked right off the bat. And then I went completely backwards for about 10 years!"
'Ghost Train: The Studio B Sessions' — which is rightfully being billed as "traditional country music" — is scheduled to hit the streets Aug. 24.