Maggie Rose, 'I Ain't Your Mama' — Lyric Video Premiere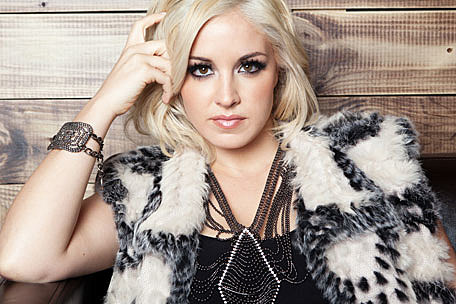 "I'll be your laughter / I'll be your drama / I'll be your best friend / I'll be your lover / You can be my baby any time you wanna / But I ain't your mama"
Guys, don't mess with Maggie Rose. The country newcomer preaches the strong woman's gospel of relationships with her brand-new single, "I Ain't Your Mama."
"'I Ain't Your Mama' is a song that women of all ages can sing along to," Maggie tells The Boot. "I gravitated towards this song because it captures the confidence and sass that all women should proudly have! 'Mama' is an anthem for women who are loving and nurturing but want their man to step up to the plate."
Written by Candy Cameron and Judson Spence, "I Ain't Your Mama" will appear on Maggie's upcoming album due later this year. The project was produced by the legendary James Stroud, known for his work with Tim McGraw, Clint Black and Willie Nelson, among many other big names in the business.
Maggie shares exclusively with The Boot the world premiere of her "I Ain't Your Mama" lyric video. This may not be the official music video for the song, but it's certainly creative — showing the Maryland native's acting prowess, as well as her quirky sense of humor.
"The lyric video was so fun to make because the lyrics are so visual and we could really play with that," she says. "And, it was pretty fun to have a certain … actor on set."
That "actor" comes with four legs, big ears and a bigger smile. Check him out in Maggie Rose's "I Ain't Your Mama" lyric video below.
Watch Maggie Rose's 'I Ain't Your Mama' Lyric Video
%VIRTUAL-globalVideoEmbed-{"videoIds":"517578506″,"width":"476″,"height":"357″}%