Luke Bryan Weighs in on Confederate Flag: 'It's Become a Symbol of Racism'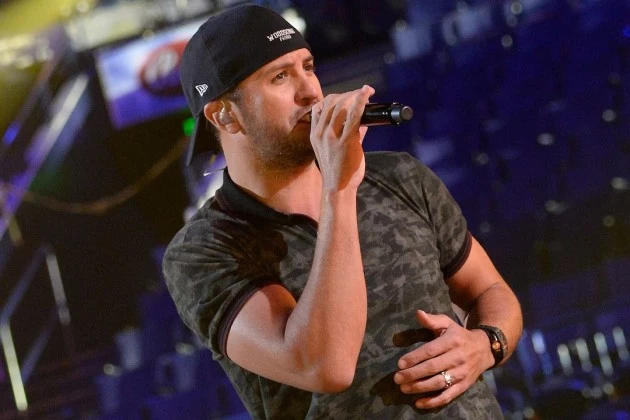 Luke Bryan has always been a Southern boy, but when it comes to the Confederate flag, his opinions on the controversial symbol of the South have shifted.
Bryan, born and raised a small-town Southerner, grew up working on his family's peanut farm in Leesburg, Ga.
"Where I grew up, I never understood the Confederate flag to be a negative thing," he admits to Billboard magazine.
However, as the controversy surrounding the Confederate flag becomes more heated, especially since the tragic church shooting in Charleston, S.C., many country stars are speaking out in favor of taking the flag down — Bryan included.
"[I]f the Ku Klux Klan is going to walk around and turn the Confederate flag into their deal, it's become a symbol of racism to a majority of people," Bryan explains. "And we live in a country where we have to listen to people's opinions and work it out."
Several other country singers have voiced their opinions on the matter: Will Hoge recently penned a new song, "Still a Southern Man," which chronicles his journey from waving the Confederate flag to walking away from the iconic — yet increasingly hurtful — symbol. John Rich of Big & Rich says that he "doesn't see the point" in going forward with using the Confederate flag. And Charlie Daniels has expressed his disappointment in the way the flag has been adopted by hate groups over the years.
"I was born in 1936, a mere 71 years after the Civil War ended, when the South was looked upon by what seemed to be a majority of the Northern states as an inbred, backward, uneducated, slow-talking and slower-thinking people, with low morals and a propensity for incest," Daniels says. "… The Confederate battle flag was a sign of defiance, a sign of pride, a declaration of a geographical area that you were proud to be from. That's all it is to me and all it ever has ever been to me."