Lucy Hale Talks About Country Crush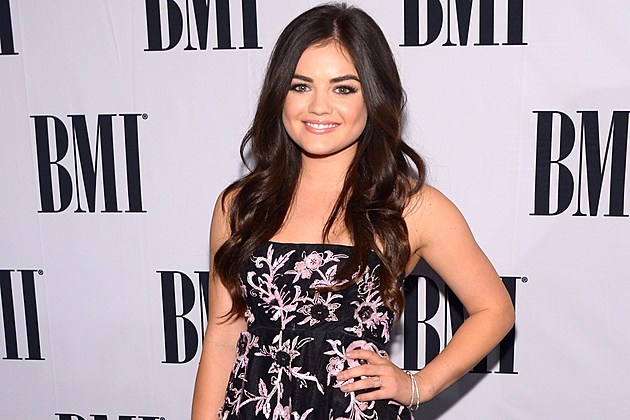 Lucy Hale may be a newcomer to the country music industry, but she admits that she already has a country crush.
In an interview with Taste of Country, Hale says that while there is someone in the industry who has caught her eye, she's keeping mum on who it is.
"I can't say it out loud because there's something almost taboo about it, because then it will never happen if I say it out loud," she says.
The singer and 'Pretty Little Liars' actress may be keeping quiet about her current crush, but she did dish about a childhood crush she had on Billy Gilman.
"This is actually really funny," she says with a laugh. "Remember Billy Gilman? He was like my first country crush. Of course, I was like 11 or 12 years old. One time my choir sang backup for him somewhere in Washington and and I stole his Snapple bottle."
According to Taste of Country, Hale still has the bottle.
Hale, who moved to Los Angeles when she was 15 to pursue a music career, is releasing her first single, 'You Sound Good to Me,' on Jan. 7. A release date for her album has not been announced, but Hale says the record is one that captures a snapshot of her life right now.
"It's the first time people are being introduced to Lucy, because a lot of people know me from 'Pretty Little Liars' or other acting work that I've done, but a lot of people don't know me and the things that I've been through so far," she says. "I'm so thankful that we got to record this album this past year, because I felt like it was the perfect moment in my life. It was a transitional year for me, and I feel like I grew up a lot and figured out a lot of things and, lucky enough, it was when we were writing and recording."