Levi Lowrey Makes 'Fool'-ish Debut
Stache Media
"I write from true experience," confesses singer-songwriter Levi Lowrey. "And I find a lot of inspiration in sorrow, pain and stupid mistakes."
The Dacula, Ga. native's real-life experiences have manifested into a 12-song collection, 'I Confess I Was a Fool,' his debut album, as well as the first release from Zac Brown's newly-formed label, Southern Ground Records. The album doesn't hit stores until next week, but you can listen to it today! AOL has the exclusive stream of Levi's 'I Confess I Was a Fool.' Listen for free, track-by-track here.
Despite his ties to the country genre, the seasoned fiddle player admits his music is not easily classifiable. "It's not North Georgia string band music; I wouldn't call it bluegrass. I don't think I'd even call it country," says Levi. "But it has all of those elements within it — it's just a melting pot of my influences."
One song that doesn't stray far from country, at least in theme, is 'Another Sunday Morning Hangover,' a moody, laid-back inner-dialogue of a man struggling to spiritually come to terms with his battle with the bottle.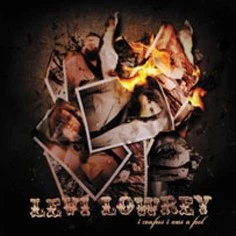 Southern Ground Records
"My wife was out of town," recalls Levi of the morning he wrote the tune. "I was a useless human being. I woke up on my couch and I was watching TBN (Trinity Broadcasting Network) for some reason. I guess I came home hammered and wanted to watch the televangelists. When I woke up I found a napkin laying on the coffee table, and I couldn't even get up — it was the worst hangover I've ever had in my entire life. So I just leaned over, grabbed the napkin and started writing the song down."
Country music fans not familiar with his name may inadvertently be a fan of the skilled lyricist. Levi claims co-writing credits on Zac Brown Band's No.1 smash, 'Colder Weather,' the band's fifth consecutive No.1 single. The singer, who toured the same Georgia club circuit as Zac Brown, admits an immediate admiration for the accomplished musician and record label head.
"The first time I ever saw Zac, I just knew," Levi recounts. "I can't even explain. It's like, the same way that you feel about him when you see him in an arena today, and how incredible the show is. Imagine that feel, that vibe and that energy packed into [300 capacity] Dixie Tavern."
Even with his chart success and label debut, Levi remains humble about his success and stays true to his roots. "I'm not trying to be a superstar right now. That's not on my list of things to do. What I've been trying to do is write the next song better than the last one. Honestly, I get to do what I love for a living, my kids eat, my wife is provided for, and we're able to help out others who are struggling. We're very family-oriented, and that's about as good as it gets."