Kristin Chenoweth, LeAnn Rimes Mourn Whitney Houston's Death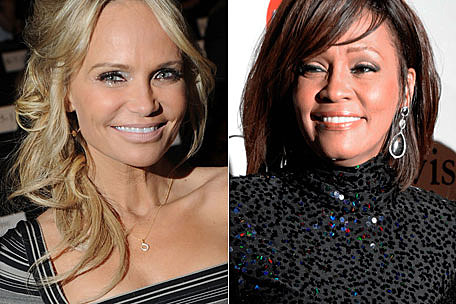 The music community continues to mourn the tragic and untimely death of singer Whitney Houston, who passed away unexpectedly on Saturday, Feb. 11, at the age of 48. The loss of multi-platinum-selling icon shocked artists of all genres, including Broadway and country music star, Kristin Chenoweth, who shared her thoughts exclusively with The Boot.
"I remember wanting to sing 'The Greatest Love All' because of That Voice," she notes. "I realized no one else should sing it. It was singularly HERS. Her voice had a 'cry' in it that made everyone want to listen. RIP Whitney Houston. I know you're singing with the angels."
LeAnn Rimes was also devastated by the news of Whitney's passing, and she took to Twitter to share her grief. "Whitney Houston was the first cd I ever bought. She had a God given gift. Hopefully, she's singing with angels now," the songbird tweeted.
Later, the songstress added, "I can't stop crying. I have a show to do soon. Wow, I learned how to do what I do because of 3 great women, one being Whitney. She was always so kind to me. This is not gonna be an easy show for sure. I'm doing what she taught me to do by listening to her records over & over as a little girl. Her death is very surreal."
During a concert that night in Reno, Nev., the 29-year-old was openly heartbroken as she took to the stage. "I'm going to try and sing in honor of her," she said. "And I gotta stop crying because the woman had a dang range like nobody else," she added, before launching into a medley of two of Whitney's signature hits, 'I Have Nothing' and 'I Will Always Love You.'
Watch LeAnn Rimes Cover Whitney Houston