Kenny Chesney, Macy's 4th of July Spectacular (VIDEO)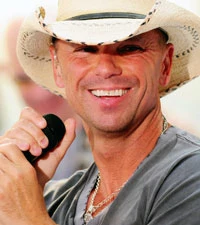 Kenny Chesney was among celebrities who celebrated America's birthday yesterday (July 4) on Macy's Fourth of July Spectacular. NBC aired the Independence Day special, which also included Katy Perry in a flag leotard.
Iconic TV personality Regis Philbin introduced Kenny's performance, which preceded the annual fireworks display. The Tennessee native took to the rooftop bar, 230 Fifth, in Manhattan to sing "Summertime" and "Come Over" for the show. The fan footage below gives fans a feel of the intimate, outdoor concert.