John Rich Spearheads Fundraising for Military Mental Health Care Facility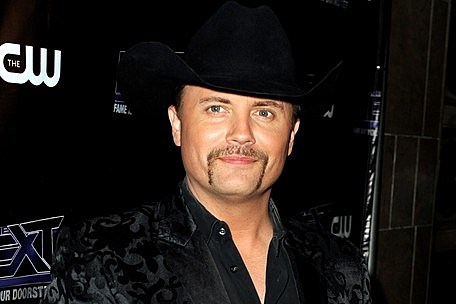 Kevin Winter, Getty Images
Country music star John Rich hosted a reception at his Nashville home on Wednesday night (June 12) to raise awareness and help with fundraising for a new mental health care facility that is being built at Fort Campbell.
Called Intrepid Spirit 3, the unit will provide services to military personnel who are suffering from PTSD, traumatic brain injury or other brain-related aftereffects from their service.
Rich's grandfather served in WWII, and the singer tells Nashville's Tennessean newspaper that he remembers him waking up screaming every night for the rest of his life, until at the age of 82 he could no longer bear his burdens. "Killed himself in his front yard and left a note behind that said, 'I just can't stand it anymore,'" Rich says. "The survivors' guilt he was going through was unbearable. I gotta think that if a place like we're trying to build still existed … my granddaddy might still be around, so let's build it."
The groundbreaking for the new center takes place Thursday (June 13), and Rich predicts it will be open within a year. It is a satellite of the National Intrepid Center of Excellence in Bethesda, Md., which is operated by the non-profit Intrepid Fallen Heroes Fund.
Rich says it's vital to address a gap in the system that doesn't meet the mental health needs of returning veterans. "We all hear about the post-traumatic stress and all they go through, but I don't think people understand the escalation it's taking – two or three suicides per day, and it's going up," he observes.
Nashville Mayor Karl Dean and a cross section of local politicians, ranking military personnel, Nashville society figures and media attended Rich's reception, which he hopes will bring much-needed attention and funding to the center.
Unlike existing services, Intrepid Spirit 3 will provide care to service members regardless of age or enrollment. "Anybody that's served will be able to walk through these doors and say, 'I need help' and it's going to save lives and it's going to save families," Rich says. "It's the least we can do for the folks that go overseas and put it all out there and come back missing limbs or their minds are messed up a little bit and they just can't get over that barrier."