Jerrod Niemann Gives Away Music and Laughs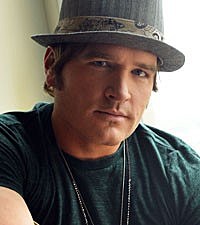 Jerrod Niemann is gearing up for the release of his sophomore album, Free the Music, on Oct. 2. The project includes his current hit single, "Shinin' on Me," alongside an eclectic mix of tracks that reflect what he calls the "different layers and colors" of country music. The Kansas-born musician recently sat down with Southern Living magazine to muse about the project and other things on his mind, showing his notorious wit in the process. Here are some of our favorite quotes from the chat:
"If I could trade careers with anyone, it would be Oprah. I mean, nobody messes with Oprah. She's probably the head of the FBI and CIA. I'm surprised she's not already President."
"I need to get to the Flora-Bama, near Gulf Shores, Alabama, for the Mullet Toss. I always thought everyone took all their hometown rednecks they hated the most and threw them. That's what it'd be in my hometown."
"The last thing I scribbled on a paper napkin? It was 'Whiskey Kinda Way,' the second song on our new album. I was going through this breakup, and my friend asked, 'You miss her a lot?' I said, 'No. Except for when I'm drinking. I guess I just love her in a whiskey kinda way.'"
"'Bless their heart' lets people say anything. I hear some really sweet people say it who think they're being sweet and they're not. How about a change? 'Bless my liver! I drank a 12-pack last night.'"
Read the full Southern Living article with more of Jerrod's funny quotes here.
Also in anticipation of Free the Music, fans can go to the singer-songwriter's website here and sign up to win daily prizes, which range from gift cards to a record player and a vinyl copy of the album, plus much more. When you sign up for the daily giveaway, you're also entered for the grand prize, which will be announced on Oct. 2.
Additionally, when you pre-order Jerrod's new album here, you'll instantly receive the title track.
Watch Jerrod's 'Shinin' on Me' Video