Jeff Bridges' Musical Roots Sprout on New Album — Exclusive Video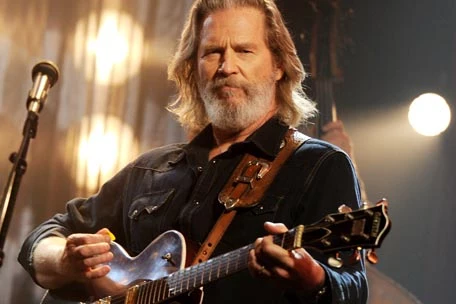 It wasn't just his Oscar-winning role in 'Crazy Heart' that prompted Jeff Bridges to make an album. Long before the California native played fallen country star 'Bad Blake' in the blockbuster flick, he was writing and singing music, quietly releasing the album, 'Be Here Soon,' back in 2000 and lending his vocals to several collaborative projects through the years, including 2010's star-studded remake of 'We Are the World.' But with the August 16 release of his self-titled album — his first on a major record label, Bridges is exposing his musical side like never before.
In this exclusive video making its debut right here on The Boot, the Hollywood megastar talks about the new project and the famous friends who helped him craft it. Watch it below.
if(typeof AOLVP_cfg==='undefined')AOLVP_cfg=[];AOLVP_cfg.push({id:'AOLVP_1044743232001′,'codever':0.1,'autoload':false,'autoplay':false,'displaymnads':true,'playerid':'89761511001′,'videoid':'1044743232001′,'width':476,'height':357,'playertype':'inline','stillurl':'dynamic','videolink':'#','videotitle':'dynamic','videodesc':"});