Poll: Do You Prefer Jason Aldean With His Cowboy Hat, or Without It?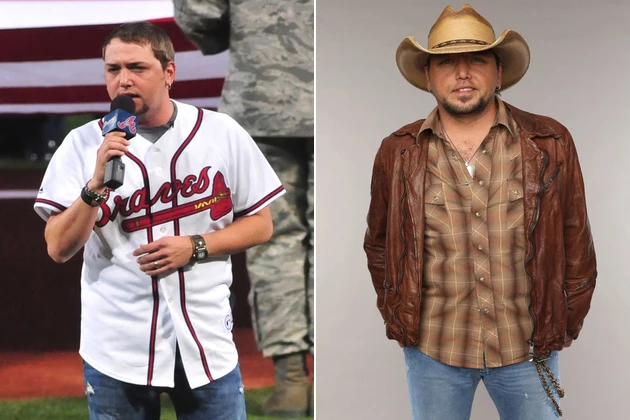 Jason Aldean generally wears a cowboy hat during his public appearances. Not just any old cowboy hat, either — he's given to some pretty nice, designer-looking headgear.
But the singer has been snapped on occasion, appearing in public without his cowboy hat. It's such a part of his persona that you'd be tempted to walk right past him if he didn't have it on.
Do you prefer Aldean with his hat, or without it? Vote as often as once an hour in the poll below — and don't forget to follow The Boot on Twitter, like us on Facebook, and subscribe to our newsletter for all the latest country music news.