Hear Jason Aldean's Newest Single, 'Any Ol' Barstool'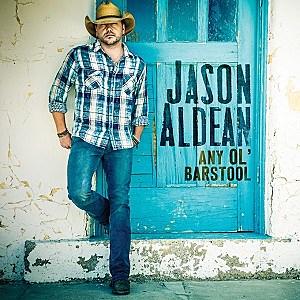 Jason Aldean's "A Little More Summertime" is officially a No. 1 song — and to celebrate, the country star has dropped his next single, "Any Ol' Barstool."
Written by Deric Ruttan and Josh Thompson, "Any Ol' Barstool" is a mid-tempo tune about coping with a lost love: "Ask any ol' barstool in this town / Ask my newfound party crowd … I ain't sittin' 'round / Tryin' to drown the thought of you," Aldean sings in the chorus. The artist calls the song "probably one of the best-written songs on the album."
"The guy is just trying to convince her that he's doing fine, not drinking too much. It's one of things we've all been through in some way," Aldean explains in a press release. "Plus, that traditional feel is the country music I grew up on and has always been important to me to include on our albums. I love that stuff."
"Any Ol' Barstool" comes from Aldean's newest album, They Don't Know, released in September. The singer spent this past summer on the road for his 2016 Six String Circus Tour and is set to headline Country Jam 2017 and the 2017 Taste of Country Music Festival in June.
"Any Ol' Barstool," as well as the rest of The Don't Know, is available for download on iTunes.
Listen to Jason Aldean, "Any Ol' Barstool":
Learn Jason Aldean + More Country Stars' Real Names
How Well Do You REALLY Know Jason Aldean?