Jana Kramer Plane Emergency Prompts Terrified Tweets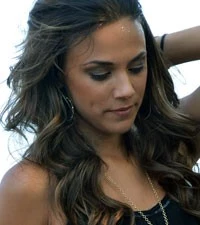 Jana Kramer is all right — just shook up — following her flight's emergency landing yesterday (Oct. 21). The actress-singer was on her way back from the Blake Shelton Cruise, which docked in Miami, Fla., that morning, when she tweeted to her followers as the event happened.
"Terrified out of my mind," she wrote from the plane. "Emergency landing back in Miami without landing gear. #pray"
Numerous fans and several artists, including John Rich, responded with prayers and worry.
Jana followed that about 30 minutes later with another post letting fans know that her plane landed safely. "HOLY S**T that was NOT cool at all," she posted. "Good news though. I'm on the ground. We made it. Thanks for the prayers #shaking"
The "Why Ya Wanna" singer recently talked to The Boot about how superstitious she is, especially when it comes to flying. "When I get on a plane, I kiss the plane and I tap it three times," she explained. "If I don't do it … I have to do it. One time I sat in my seat and I had to get back up to touch the plane."
We wouldn't be surprised if Jana drives to Arizona later this week, as her next concert is in Phoenix on Oct. 26. See a list of tour stops here.
Watch Jana Kramer's 'Why Ya Wanna' Video