Gretchen Wilson Responds to SeaWorld Controversy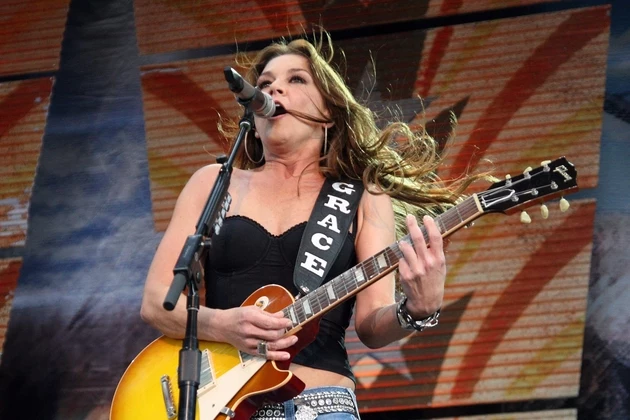 Gretchen Wilson took the stage at SeaWorld on Saturday (Feb. 8), adding fuel to an already fiery controversy centering around the aquatic park.
Wilson performed as part of SeaWorld's annual Bands, Brew & BBQ series, despite an ongoing furor over allegations made in the documentary 'Blackfish,' which highlights the dangers of keeping whales in captivity. A number of performers have dropped out of their scheduled shows in light of the controversy, including Willie Nelson, Trisha Yearwood, Martina McBride and Trace Adkins.
In a posting to Twitter on Friday, the 'Redneck Woman' singer appeared to take issue with the claims made in 'Blackfish.'
I did my research…can't wait to see my FANS on Saturday!

— Gretchen Wilson (@gw27) February 7, 2014
That post prompted a series of angry responses, with one person demanding, "Tell me, how do you do research with your head up your a–-?" Another response indicated that a fan intended to burn their Gretchen Wilson CDs.
In another posting on Saturday, the singer wasn't backing down.
Wouldn't it be nice if this much effort could go into saving unborn babies?

— Gretchen Wilson (@gw27) February 9, 2014
Wilson isn't the only country artist who is supporting the park. Alan Jackson and Kid Rock have already played at SeaWorld this month, and comedian Bill Engvall also appeared on Sunday (Feb. 9).
Scotty McCreery and Justin Moore are both still scheduled to perform at upcoming shows.