George Strait Announces 2012 Tour Dates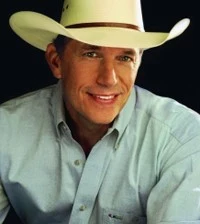 George Strait is ready to have a good time! The country superstar has announced a string of early 2012 tour dates, inviting country superstar Martina McBride on his latest outing.
"I love Martina. She's been on our tours before and she's great," George says of his tour partner. "I'm really looking forward to the tour. Martina will definitely make it a special night."
The country legend will kick off the trek in early 2012, first stopping in Lafayette, La., on Jan. 27. Tickets for George's Feb. 4 Las Vegas date go on sale starting Oct. 29, with additional ticket sale dates to be announced soon.
George is touring in support of his latest studio album, 'Here for a Good Time,' his 24th album to debut at No. 1 on the country charts. The title track is currently No. 2 on the charts.
George Strait's 2012 Tour Dates:
Jan. 27, Lafayette, La.
Jan. 28, Bossier City, La.
Feb. 3, Phoenix, Ariz.
Feb. 4, Las Vegas, Nev.
Feb. 10, Atlanta, Ga.
Feb. 11, Orlando, Fla.
Feb. 16, Tulsa, Okla.
Feb. 17, St. Louis, Mo.
Feb. 18, Wichita, Kan.
Feb. 24, Des Moines, Iowa
Feb. 25, Kansas City, Mo.