Poll: Who's Your Favorite Country Guitarist?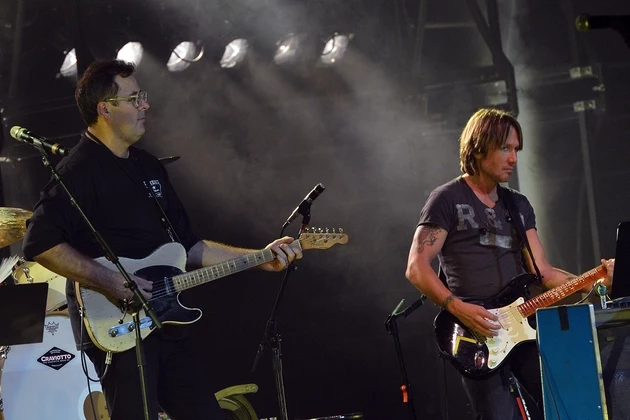 There are a lot of great guitarists in country music, but comparatively few of them are singer-songwriters and name-brand recording artists.
For the most part, the men in the genre are singers and songwriters, and many of them also play rhythm guitar well enough to play along onstage. But when it comes to lead guitar solos, most artists rely on well-paid, highly skilled side men to do the honors.
That's not true of the following musicians, who are both artists and lead instrumentalists. Chet Atkins was, of course, one of the most influential guitarists ever to pick up the instrument, while Willie Nelson's inimitable jazz-influenced country leads took the music in a slightly different direction.
Vince Gill mostly adheres to a traditional approach, and Brad Paisley blends a traditional style with modern-sounding material for an interesting hybrid. Keith Urban has injected a little rock into his country for a sound that's all his own.
Which one of them is your favorite country guitarist? Vote as often as once an hour, and if you don't see your favorite country guitarist here, let us know in the comments section! Follow The Boot on Twitter, like us on Facebook, and subscribe to our newsletter for all the latest country music news.