Poll: Who Are Your Favorite Country Couple?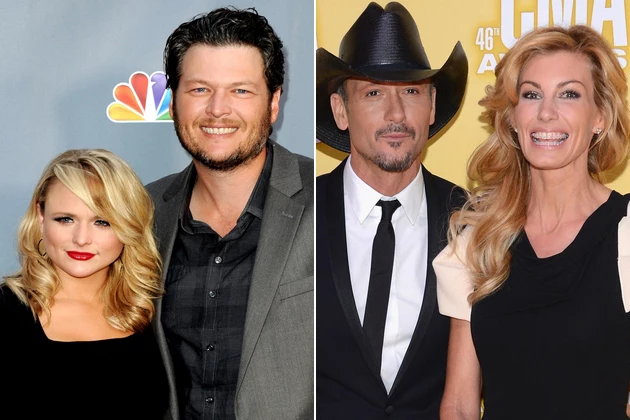 Power couples have always been a big part of the country music scene. From classic pairings like George Jones and Tammy Wynette, to more recent unions, country couples have always been a source of entertainment and inspiration — and often, speculation — for country music fans.
Today's country power couples run the gamut. Fellow superstars Tim McGraw and Faith Hill have merged their professional and personal lives, performing together on record and onstage. Blake Shelton and Miranda Lambert have been looking for the right moment to tour together, after appearing on each others' records. Garth Brooks and Trisha Yearwood recently confirmed that they will likely do an album and tour together once his daughters are all out of school.
Though Amy Grant is more a contemporary Christian singer, her union with country superstar Vince Gill has made them one of the most influential couples in Nashville society, and Keith Urban's marriage to actress Nicole Kidman has brought Nashville — and country music — a little bit of an image overhaul as a more metropolitan city.
Which of these couples is your favorite? Vote as often as once an hour, and if you don't see your favorite country couple here, let us know in the comments section! Follow The Boot on Twitter, like us on Facebook, and subscribe to our newsletter for all the latest in country music news.